Low Budget High Impact Web Videos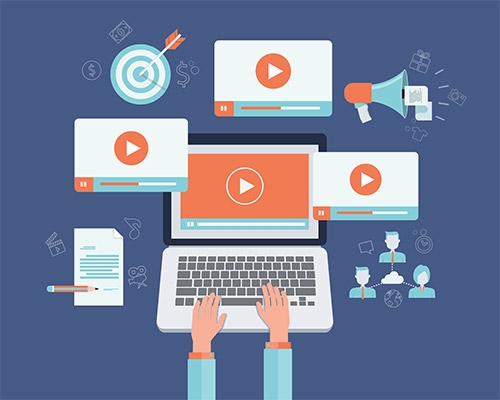 Low Budget High Impact Web Videos
Optimising your website for search engines is critical in obtaining high quality search engine traffic. And it doesn't have to cost a lot to do it well.
Combining YouTube and Vimeo films, animations and videos to enhance your website content has a significant SEO (Search Engine Optimisation) benefit.
Keeping people interested and on the page is measured by Google's algorithms and earns you valuable brownie points to keep your website high up in search page-rankings as opposed to websites that get lost in a sea of plagiarised and cheap content tricks.
The good news is every bit of time put into creating quality structure and content pays off over and over.
Gold Coast Login owns over a dozen active websites, so creating efficient high impact content on our websites is in our interest.
We create this content efficiently and effectively, otherwise we would be overtaken by what we call the "cheap, plug-in copycat alternatives".
YouTube
Skilled SEOs and web programmers think in terms of how Google behaves and reacts. Given that YouTube is owned by Google, the obvious scenario is that videos will become more prominent in the functions of a search engine and add to the future value of a website.
The following video is one of our all-time favourites with the adrenalin rush created by simply putting viewers in the boat right behind the driver's seat.
Jet Boat Ride Gold Coast Video ideal for generating interest in Gold Coast Boat Hire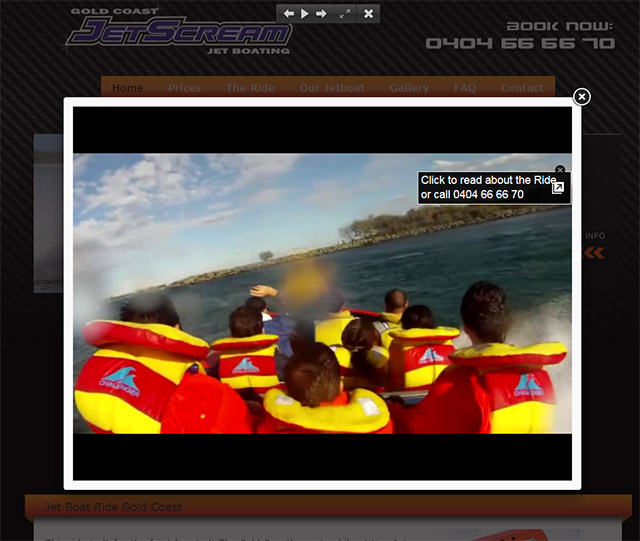 One of the key factors in this video is the roar of the engine. Note there are also calls to action on the video with links to the site or in this case an article about the Gold Coast Jet Boating site.
The link takes viewers to the home page of the www.jetscream.com.au website which consistently gets hits both on the page and via YouTube.
This is a good example of a low budget high impact video.
Who can resist a cute baby?
Sometimes simple home-footage, combined with music, graphics and clear titles, texts & fonts, can send the most positive message through a low budget, high impact video.

From washing machine repairs Gold Coast.
Making a low budget high impact video
An example
A skilled SEO has an article or blogging system built into the website as a great way to add value.
Gold Coast Login's blogging/article system (Image Manager) is designed to add even more value to your website.
We can create articles that are quality content in their own right but do not overtake the website.
Everything built into our systems is created by us - hence if we need to change or upgrade a website there is an economy of scale because the same techniques are used on most of the sites.
The following article was created for Pool Care Gold Coast
The video itself is placed within an article on the site Pool Inspection Laws Queensland.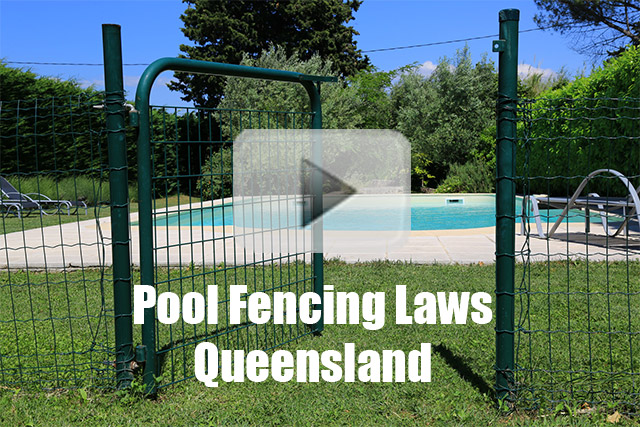 Note being low budget this video is creatd without specialist animations, custom footage, custom voice overs or graphic design fees.
It is made by one person quickly with the aid of a pre-made items and purchased stock footage, audio and sound effects.
So what were the steps in creating this video-:
Storyboard
Titles Text Fonts
Audio/Music
Sound Effects
Graphics Stock Content
Storyboard
One of our sites Video Marketing Gold Coast has a nice planning document for videos.
The first step is to plan out the video. As a skilled SEO, this includes knowing the keywords to target in addition to looking at the competition and deciding on niche areas to target. This requires an iterative approach where we look for available and appropriate resources and combine them with a script.
Titles Text & Fonts
There are some key rules on using titles text and fonts that make them easy to read and legible.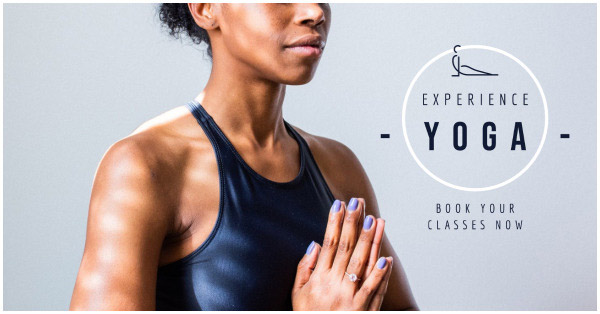 In our 'Pool Fencing Laws' video, pre-made after-effects titles are created; for example, the first swooshing 'Pool Safety' title. This cuts time because it is an effect we have already built.
The chosen font enhances the content and importantly, is clear and very readable.
Blandly listing out each rule would quickly make this video quite boring so we picked some key points that viewers may not be aware of as the focus.
The law - 'There can be no direct access from a building to a pool' - is an example where many people would say, "I didn't know that."
However going through every detail of fence measurements would have been tedious for the viewer.
Audio/Music
The backing track is purchased content. It was chosen because it is not overbearing and can be faded in and out where appropriate.
Sound Effects
Both the initial 'Pool Safety' swish and the pool splash are purchased sound effects. There was no need to spend the time or expense of hiring recording equipment to obtain the relevant sounds and effects.
Graphics Stock Content
The storyboard is the key to a quality low budget and high impact video.
Right from the outset, quality stock content is used in accordance with the demands of the storyboard. The initial blue background is subtle but adds some depth to the visuals.
The pool footage is purchased, as is the panning footage from inside the house.
Images used include the non compliant fence and the final house image.
Stock Vector graphics that can be easily separated and animated are used.
Our aim is to create content for the top 5% of YouTube videos.
There are volumes of poorly created web content so by using good techniques it's not difficult to achieve a good outcome that is measurable in terms of Google as a search engine.
Combining Audio with a Voiceover
A low budget and high impact video can also be created with a combination of music and voiceovers; for example: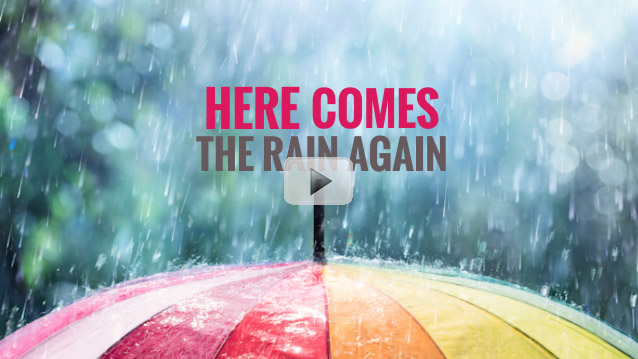 video from Reliable Pool Care article How does rain effect swimming pool water?
Add Drone Footage to a Video
Footage obtained from drone cameras can be highly dramatic and captivating. The low cost of drones and accessibility to them makes drone footage an ever increasing part of the low budget, high impact video.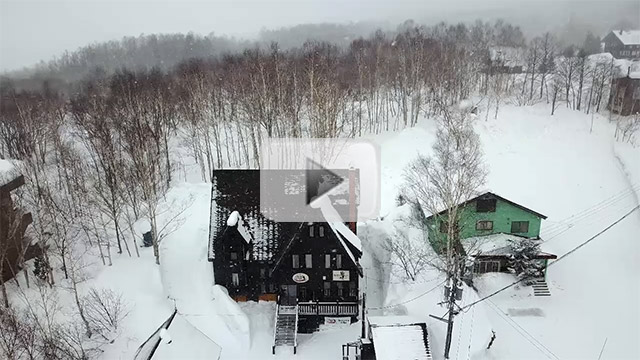 Video: drone footage for Freeridelodgeniseko.com a Niseko Ski Lodge
Promote with Social Media
Gold Coast Login has created a Facebook App that generates extra SEO value from our Facebook posts. We also use professional Social Media software to get the video out on a variety of platforms including-:
Twitter
Facebook
Instagram
Going Further
Graphics and Design
Tim Pedersen is our favoured graphic designer. A highly experienced graphic artist and photographer based in Queensland, Tim has the ability to quickly turn ideas into high quality graphics.
Vimeo Membership and Subscribers - private videos
An exciting project is our new membership system featured on our latest web projects page.
By combining Vimeo, Stripe payments and years of custom code refinement, you can efficiently monetise your videos.
Operate the system yourself or have us set everything up - the choice is yours
Adapting to a Global Pandemic
SEO - YouTube
Product and Service providers have been forced to quickly adapt to closing their doors because of the social isolation and public gathering restrictions that accompanied the Global Pandemic caused by the spread of Covid-19.
One of Gold Coast Login's SEO and website clients, The Pure Yoga – Southport, Gold Coast, is now providing Health, Wellbeing and Fitness services through regular online classes and videos. Good SEO invests in quality content and you can implement your own YouTube strategy to enhance your business.
When you develop skills to increase your long-term passive income, you are better equipped to handle a downturn, your business is more resilient and your income generation is less concentrated on one stream such as getting people through the door.
You can create a YouTube channel with a back-end where you can easily add the videos to your site. Here is a recent example of Yoga Videos where Nubia from The Pure Yoga can add new videos to her page at any time. In some videos Nubia is simply using a modern mobile phone coupled with a Rode Wireless Microphone ($279).
Online Shopping Carts
Gold Coast Login has also developed a range of shopping carts and simple payment solutions for its SEO and Web clients to assist them in continuing to keep their 'doors open' through online offerings and purchases of products, classes and services during the current Pandemic rules surrounding business operations.
Avoid sending a client away to complete a sale - provide the sale opportunity on your site when they make the decision to buy.
It is anticipated that beyond the current lockdowns that prohibit public gatherings, a large percentage of clients, customers and potential customers who are new to the online purchasing of products and services (as a result of the isolation rules) will to a great extent continue their recently established routine of online purchasing.
Contact Phil at Gold Coast Login for enquiries re: building a shopping cart system into your website.
Recent Articles

---

---

---

---

---

---

---

---

---

---
View All News Articles
Categories
A Gold Coast SEO and Web Developer