Using Google My Business
WARNING! (Feb 2018) Google takes listings in Google Business very seriously. Avoid handing control of your listing to an SEO unless you know the SEO personally. Your site can be penalised for spam entries. Be wary of anyone who is using a foreign IP address and producing fake reviews on your behalf. Google appears to be waging a crackdown on dubious SEO's.
Originally, a local business could create a listing for themselves on Google Maps by using Google Places. After the creation of Google Plus, Google also made it possible for businesses to create social pages on Google Plus and merge the two.
Google Local Business Center (also called Google Places or Google Maps) is trying to make local search results more relevant.
Often sites listed in the Local Business Center will be listed at the top of search results next to a map. This depends on the search query and the listings Google has.
There are advantages to being listed (any Google product has its advantages in Search Engines e.g. YouTube videos)
It allows you to confirm your listing via an automated PIN that can be phoned or posted to you to confirm your listing.
Note this seems to have changed to a post card only possibly to ensure only authentic addresses are used.

How to set up a Local Business listing

If you do not have a Google account you need to set one up - the one login can be used across many products. You can set one up at step 2.
Go to Google Local Business Center login to your account - enter the details of your business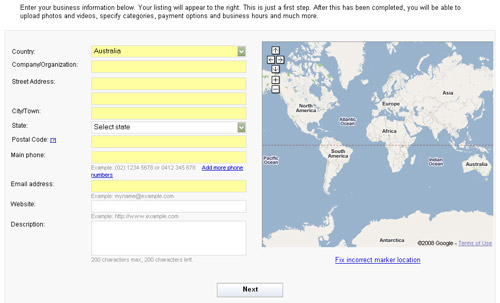 Google can locate you on its map from your address information.

Enter your category - this is important to be listed accurately. There is other information you can also add like payments accepted.
Updating a listing in Google Local Places
There can often be problems updating a listing in Google places, with a lengthy verification period required.
Some people recommend starting a new account and deleting the old one when changing an address.
However this is risky as you may end up with no account being listed.
From Google Support: Actually, the correct procedure to change an address is to create a new listing and mark the old one permanently closed.
If you already have a listing in Google Local and need to change details of that listing try these steps :-
Go to your listing and click manage this page (Click either Google+ or the actual map entries)
Login and Enter your updated details
Send a post card for verification or text if your mobile phone is linked to the account
Upon recieving the post card enter the pin to verify the new listing
Wait and check that it updates
If nothing happens you can try report a problem - which allows you to send a message regarding your listing
Check these posts for similar issues Google Places Posts
Entering Your Address in Google Places
Google may penalise a listing if the address is not a business address yet claims to be. You may be asked to provide proof that business is carried out at the location.
You can specificy an actual address but declare it as not as a place where people visit you.
A radius and specific suburbs can also be listed.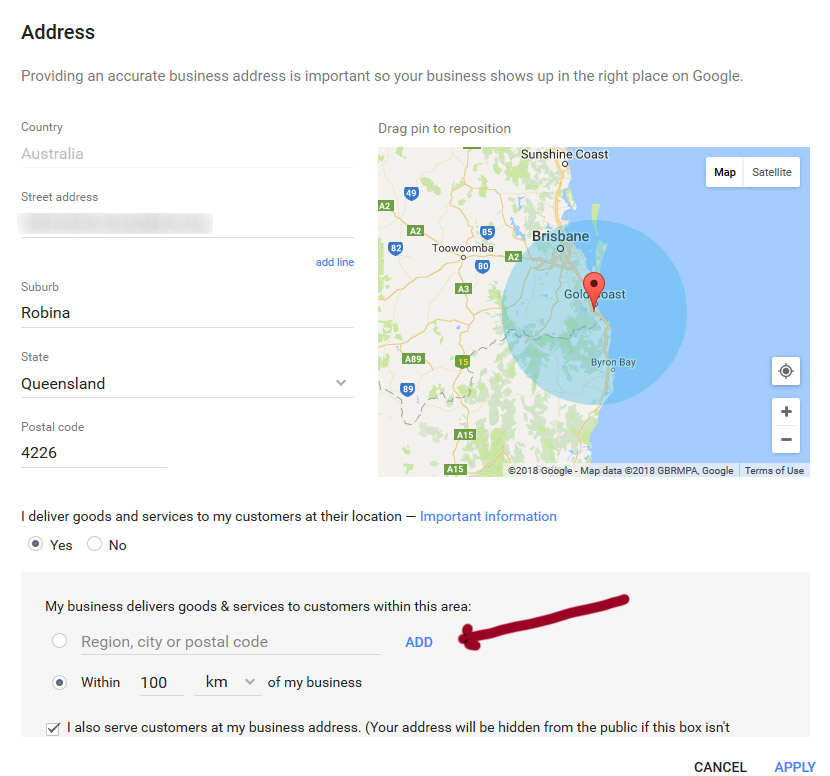 Asking People to Review your Places Page
When you have an entry in Google Places you have a PlaceID. To get your ID go to Google's Tool for looking up your PlaceID
Your PlaceID will look like this ChIJSRFQ5voPkWsRcm-lkUkejxk
Construct your Review Me Link
Get your ID then construct the link with your PlacesID at the end eg https://search.google.com/local/writereview?placeid=ChIJSRFQ5voPkWsRcm-lkUkejxk
Google's instructions for creating a link to your reviews
Three Steps to Managing Users in Google My Business
You can add users and give them roles. The users can be your website SEO or web developer or someone in your office.
Ideally you are the owner and the roles you issue allow others to add certain information to your account. This will allow you to reverse those roles in the future - for example when you discover the SEO did not live up to his sales pitch. (or simply outsourced to a foreigner)

Click Users on the Side Menu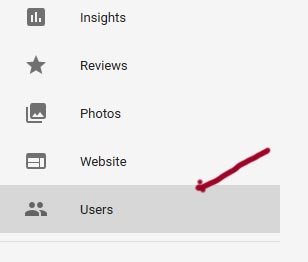 Click Invite New Users



Add Users Email and Authority Use an email recognised by Google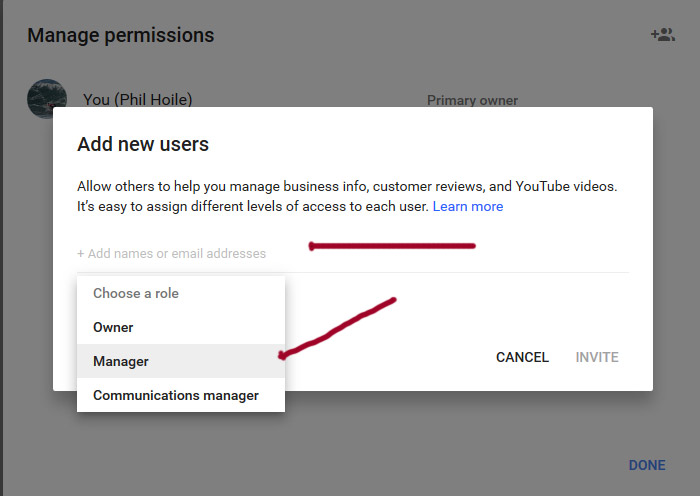 Using Google+ or Google Places (Google My Business)
The distinction between Google+ and Google places (Google My Business) can be confusing. Google+ allows companies to have business pages similar to Facebook.
This is where your customers and clients can go to rate and review your business. This is more of a social perspective than Google Places.
You can, however, merge all of your Google Places information onto your Google+ Local page. In short, Google Places can still be used to manage your business listing, but it is Google+ that is likely going to give you all of your social engagement.

But sometimes it is confusing to know if your listing is actually a Google+ listing or a Google Places listing - to find out follow the steps listed above in Updating a listing in Google Local Places as this will difinitively indicate whether it is a Google+ listing or a Google Places listing.
If you manage this yourself - great, however if you have someone else manage this (e.g. a marfeting company) and your relationship ends you could be in for months of follow-ups to get your listing correct.
Check this article on at the section on Combining Your Google Places Page and Google Plus Page as it discusses the circumstances when you should not combine Google Places with Google Plus for your business.