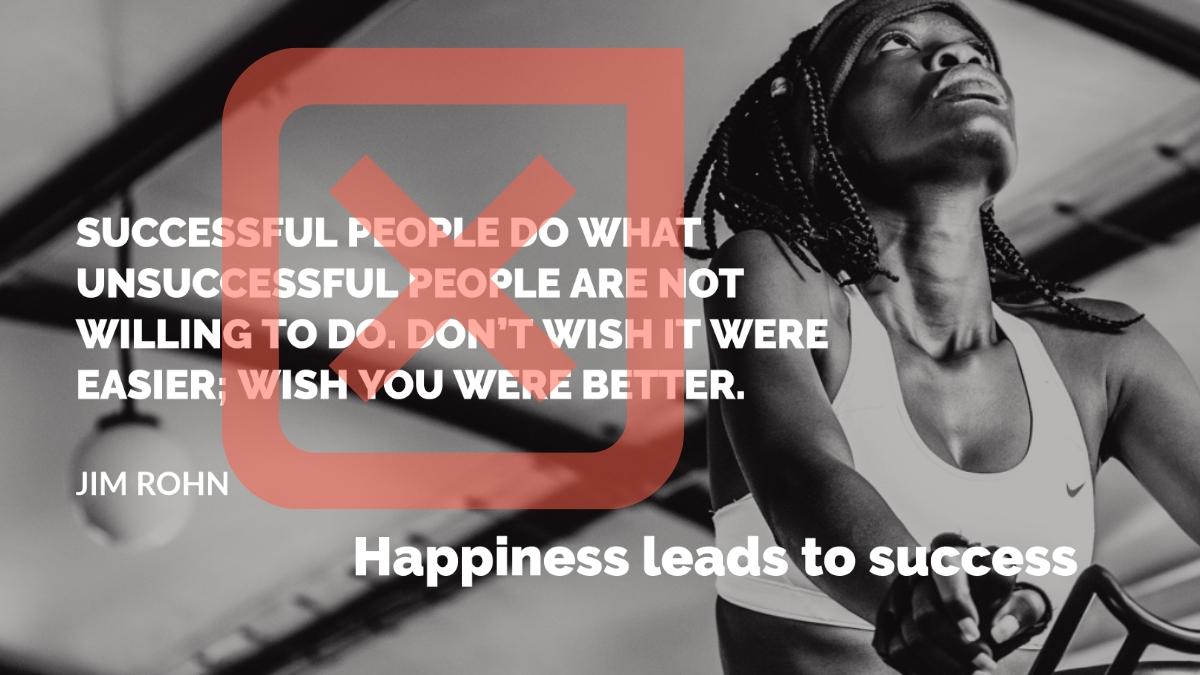 Defining Success
The popular notion that success can be defined as "attaining wealth, prosperity and/or fame" has been successfully debunked by recent studies. And likewise, the idea that success brings happiness, has also been discredited.
"It's an age-old assumption: Success, whether in school, work or relationships, causes happiness. Many of us strive for success, putting long hours into our work or studies in the hopes of achieving success and, as a by-product of that success, happiness."
A review of 225 studies in the Psychological Bulletin found that happiness doesn't necessarily follow success. In fact, it's just the opposite. Happiness leads to success.
Sonja Lyubomirsky, Ph.D., of the University of California and colleagues reviewed three types of studies: those that compare different groups of people; those that follow individuals over time; and those that examine outcomes in controlled settings.
According to the study's findings, happy people seek out and undertake new goals that reinforce their happiness and other positive emotions.
The results from all three types of studies suggest that happiness leads to greater successes in life.
Lyubomirsky suggests, "this may be because happy people frequently experience positive moods and these positive moods prompt them to be more likely to work actively toward new goals and build new resources. When people feel happy, they tend to feel confident, optimistic, and energetic and others find them likable and sociable."
Although, happy people are not always successful and they are not always happy.
Part of a healthy sense of well-being includes experiencing painful emotions in response to difficult and painful life circumstances. These studies found that even generally happy people experienced negative emotions related to challenging or painful life experiences.
Other factors also contribute to success, including intelligence, fitness, social support and expertise.
(adapted from https://psychcentral.com/blog/does-success-lead-to-happiness#1)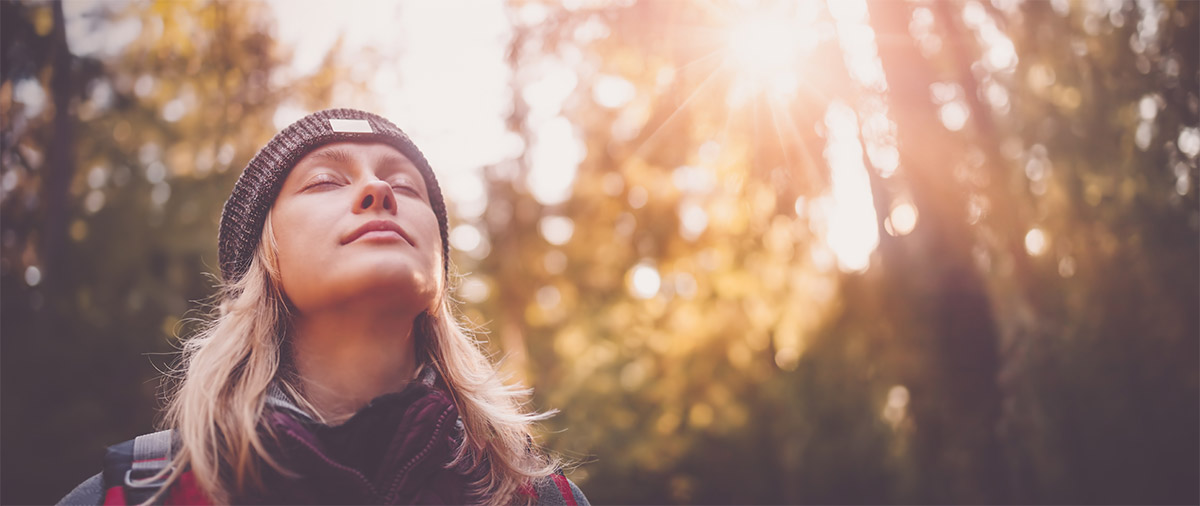 Shawn Achor, founder of the corporate strategy firm Good Think, also argues that we've got it backward. In the work Achor has done with KPMG and Pfizer and in studies he's conducted in cooperation with Yale University's psychology department, he has seen how "happiness actually precedes success."
Happy employees are more productive, more creative and better at problem solving than their unhappy peers.
https://hbr.org/2012/01/positive-intelligence
"Success - and how we traditionally define it - is changing. Just because you're wealthy doesn't mean you're a model of success, and just because you're not raking in millions doesn't mean you're a failure. We have to stop this close-minded thinking."
Hall suggests three key areas that are becoming more integral to the idea of success:
1. A Healthy Mindset
There's a clear difference between a person who's confident in her path and content with her life and someone who's made a ton of money but allowed the pursuit of it to take a toll.
2. Respect in Your Career
You might make a ton of money, but if you treat people badly throughout your career, your success will be pretty shallow (and probably short-lived). Successful people understand that the example you set matters.
3. Surrounding Yourself with Solid People
Part of having a successful career is being able to share the journey with others. Psychiatrist Robert Waldinger, in the 80-year-old Harvard study about the relationship between your sense of community and your health, said "Loneliness kills. It's as powerful as smoking or alcoholism."
(from https://www.forbes.com/sites/johnhall/2018/09/09/the-trend-toward-a-new-definition-of-success-and-why-its-important-to-you/?sh=76b6914ae45c)
Successful People Define 'Success'
Richard Branson – Virgin Group
"Too many people measure how successful they are by how much money they make or the people that they associate with. In my opinion, true success should be measured by how happy you are."
Arianna Huffington – Huffington Post
"To live the lives we truly want and deserve, and not just the lives we settle for, we need a Third Metric... A third measure of success that goes beyond the two metrics of money and power, and consists of four pillars: well-being, wisdom, wonder, and giving."
Warren Buffett - Investor
"The measure [of success] is whether the people close to you are happy and love you."
Deepak Chopra – Physician & Teacher
"Success in life could be defined as the continued expansion of happiness and the progressive realization of worthy goals."
Michelle Obama – US First Lady
"For Barack, success isn't about how much money you make. It's about the difference you make in people's lives."
Dr. Fiona Wood – Australian Surgeon
"I learnt very early on that negative energy is a black hole, and if you want to waste yours go jump in it. I just absolutely don't engage in that kind of totally useless one-sided negative criticism":
'You can't be a surgeon'
'Oh, why's that?'
'You're a woman.'
And I remember saying,
'I'm really good at embroidery doesn't that help?'
Success in Australia
LinkedIn online research in 2017 revealed:
Australians define success in terms of being happy (77%) and healthy (71%) over earning a six-figure salary (18%).
A majority of Australians (65%) consider themselves to be successful. However, they feel that society's view has a negative impact on their own potential for success.
One-fifth of female Australians (23%) feel their gender has a negative impact on their potential for success, compared to only 8% of males.
A majority of Australians (61%) believe their education plays a positive role in their ability to achieve success and about 49% feel the same way about the career they've chosen.
20% of Australians think that achieving social success is more important than professional success - slightly lower than the global average of 22%.
31% of Australians believe their age has a negative impact on their ability to achieve success, which is significantly higher for Australians aged 55+ (42%) compared to Australians aged 18-24 (24%).
"The dynamic nature of Australia's social and economic environment is reflective of the changing attitudes of Australians towards success. While success means many different things to different people, it is heartening to see Australians are viewing success more holistically and not just in monetary terms."
Success is often considered to be the opposite of failure - the status of having achieved and accomplished an aim or objective. However, real and sustained success is more likely to be attained by a happy person than by someone using success as a means to find happiness.
And as much as you may attempt to compartmentalise your life into business success, personal pursuits, maintaining health, family and friends - no aspect of your life can ever be separated from the others.
"Happy individuals are more likely than their less happy peers to have fulfilling marriages and relationships, high incomes, superior work performance, community involvement, robust health and even a long life."
Related Articles
HAPPINESS - Why Should We Believe Hilda?
World Happiness Ranking
What Communication Style Do You Use?
How does the dream turn into a scream?
Relationship Counselling - the volatile couple
Recent Articles

---

---

---

---

---

---

---

---

---

---
View All News Articles
Categories
A Gold Coast SEO and Web Developer