Social Media Strategies for SEO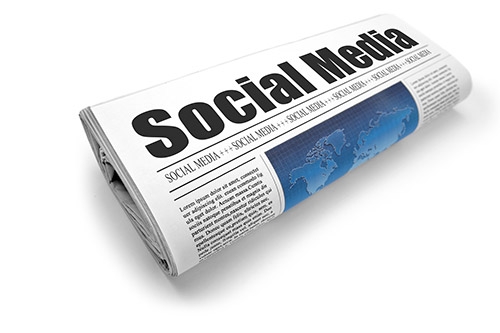 Social Media Strategies for SEO
What would I know? I only started using my Facebook account a month ago.
Dragged kicking and screaming into the Facebook realm it's hardly my right to inform everyone of my strategies.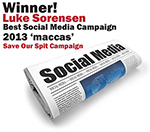 However - being part of Save Our Spit which just won a social media award for the Facebook and YouTube accounts I set up makes me an expert - well not actually as I am an expert at helping to find the best person to run it.
I did create a Facebook App that simply streams Facebook posts in a way that benefits your site in Google - thus for me I was really only using social media to do better in Google - but there is far more to it than that...

Being an SEO there is a noticeable swing to Google + being more relevant to search results.
There are many ways to drive traffic to your website and a strategy that incorporates social media has never been mandatory - its optional.

If your selling machine (website) is doing well you may not even need social media.

If you have a web related skill - code, designer, video or blogger being savvy with social media is a benefit.
Setting up your pages
Consistency is king - getting the right names across all networks including your domain name is an art.
Hard Lessons Learned - Listen to your followers
When one of your friends politely informs you he has stopped following you on Twitter - there are two reactions you can have but eventually you need to know why.
The first rule of web design is to target specific users - however the mistake I made on my twitter account was to treat it as a non stop promotion tool for my clients.
Well that makes for incredibly dull reading and actually reading non stop advertising is never going to be interesting.
Hence my focus on using social media for SEO hit a snag - my posts were non stop spruiks and were not going to interest all but the most devote.
Check what the experts do - Engagement
I started looking around at how pure social media marketing people operated - the idea is to share and engage. Matt at Social Strategies came across my radar via the @SaveOurSpit twitter page and started answering a few of my questions.
Many experts point to the improvement of Google Plus Pages as being relevant for search results.
One size does not fit all
Next I started looking at companies that incorporated social media into thier brands succesfully. One company switch video made their website the core of engagement and only supplied social media links at the bottom of the contacts page. If you have something to offer that is unique and engaging - this is a good strategy to follow.
That site is great example of a site that gets the mix right of design and functionality and does not by default send you off to a social network to be distracted.
Hedge Your Bets
There is not an SEO on the planet that can guarantee you site stays at the number 1 position and even stays listed.
Negative SEO is an unfortunte reality - where unscruplous competitors engage people to put your site in bad neighbourhoods and effect your rankings. This sometimes works and can be difficult to correct.
Hence having a strong social presence can both enhance your SEO but also provide a stream of alternative customers. Changes to Facebook algorithms on what followers see of your posts are always going to be relevant as are changes to Google search algorithms - but popular will always be popular no matter what form of marketing you use.
Recent Articles

---

---

---

---

---

---

---

---

---

---
View All News Articles
Categories
A Gold Coast SEO and Web Developer