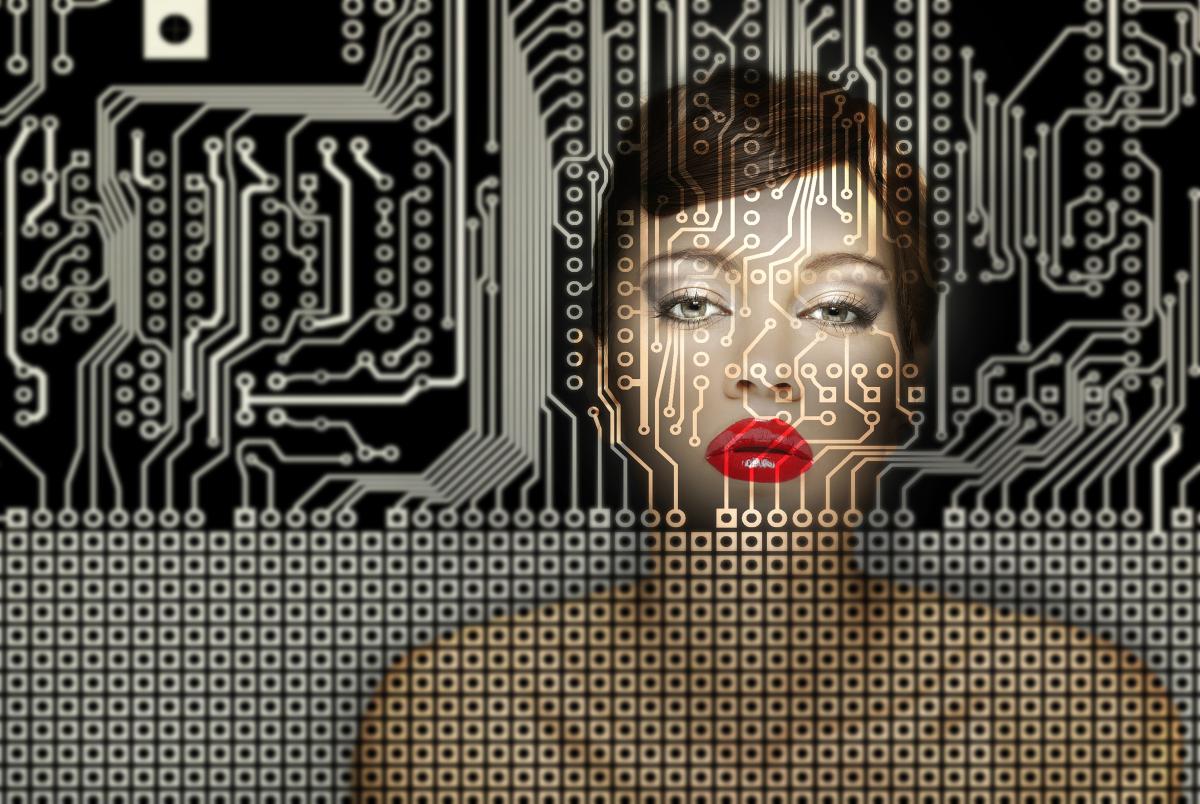 Technology is brutal
How did we get here?
Privacy - Antitrust - Misinformation - Exploitation - Surveillance
The term "996 ICU" refers to a colloquial saying among Chinese Tech Workers.
If you work 9am to 9pm, six days a week you'll end up in an Intensive Care Unit
Financial Times journalist, Yuan Yang, reported the deaths in 2020 of two young staffers at IT company, Pinduodo, a competitor to the well known Alibaba. One worker collapsed and died on the way home from work and the other died by suicide after throwing himself off a building.
Yang maintains that allegations of abuse and overwork in China's tech groups have "since become the subject of [a] national focus."
In 2019, Chinese tech workers began protesting about long work hours. They took their fight to GitHub, a repository that holds a collection of workplace grievances against China's biggest and most well-known tech companies, including Alibaba, Huawei, Bytedance, DJI and others.
GitHub is owned by Microsoft and monitored by the Chinese government. The repository can be shut down if the Chinese government chooses to do so. However, Microsoft have a reputation fro being compliant so as to remain in the good books with the Chinese authorities after Chinese censors appear to have shutdown Microsoft's search engine, Bing, during a day of 'outages' in 2019.
Forced Ranking
'Forced ranking' is one of many worker complaints that have generated recent scrutiny of workplace practices in China's largest tech companies.
For instance, Alibaba's ranking system places most of its workers on a base salary. At the end of the financial year while many get a hefty bonus, the losers (those bottom-ranked by management) get little or nothing, no matter how productive they have been. In the tech industry this is regarded as a sign they should leave.
Yang spoke to a team leader who suggested that the Alibaba philosophy supports the notion that "very talented people can thrive in an environment filled with competition, while ordinary people are better in cooperative settings".
Chinese software developers launched a campaign to raise international awareness of their working conditions and christened the campaign, "996 ICU".
Internet companies such as Alibaba, Tencent and Meituan are a crucial part of the China's economy and its most valuable publicly listed corporations. Alibaba and Tencent combined are worth more than $1.1 trillion.
Yang points out that these tech giants helped remake the global image of Chinese power by creating the world's original mobile-first marketplace in the 2010s. But after a decade of explosive growth, a rift has emerged between generations.
While older workers who began professional life in the IT 'start-up' era of the early 1990s have both financial and cultural stakes in the company, many of those born after 1995 fear they have missed out on the riches and benefits offered to the pioneer start-up workers.
American Influences
Yang reports that the new generation wants an end to long working hours and cut-throat competition. But Chinese tech founders have taken much of their inspiration from American businesses.
ByteDance chief executive, Zhang Yiming, got his "always day one" motto from Jeff Bezos of Amazon and frequently cites Jack Welch's book Winning.
Alibaba still preserves the small apartment in which Jack Ma founded the company as a kind of work shrine, not unlike HP, which acquired and refurbished the Palo Alto garage where Bill Hewlett and Dave Packard launched their business.
Over the past two years, anti-996 ICU campaigners have sourced allegations of the mistreatment from employees at more than 200 Chinese companies.
Yang has found that many tech employees refer to themselves as "code peasants" and the most common nickname for the tech giants as a group is "big factories".
So-called "hot-housing" or "closed-door projects" are another attempt to recreate the start-up atmosphere.
At ByteDance a dozen or so designers, engineers and product managers hunker down in one room for a month to work round the clock. A company illustration explaining the concept emphasises that afternoon tea and midnight snacks are provided as well as regular meals.

In 2014, Alibaba's version of hot-housing led to DingTalk, which now has an 80 per cent share of China's enterprise communication users.

As if on pilgrimage, Alibaba sends participating employees to the cramped Hangzhou apartment where the company was born. The company owns additional apartments in the same block.

Teams working on special projects live and work there, barely leaving the compound for months at a time.
Huawei encourages workers to voluntarily give up paid leave, overtime pay, and parental leave in exchange for large annual bonuses, pointing to a 2010 Chinese news article as evidence. The article also mentioned an employee who died in 2006 due to fatigue from overwork and two employees who committed suicide in 2008 from "unbearable pressure".
Chinese Labour Laws
China's labour laws specify that employees shouldn't work more than three hours of overtime per day and no more than 36 hours of overtime per month. Employees should also be getting 150 percent of their usual wages for worked overtime hours, 200 percent of their pay for working a day off without getting a comp day in return, and 300 percent of their pay for working a national holiday, such as New Year's Day.
Developers are now accusing tech companies of illegal activity, claiming that they rarely get paid the overtime wages the law has specified.
Despite Chinese labour protections law, local governments are reluctant to enforce prohibitions on forced overtime. Many seem more inclined to accommodate the companies on which they rely for economic growth and tax revenue.
Employers can also abuse the classification system in the tech industry by classifying lower level workers as "senior managers' who are then told to work large amounts of overtime without overtime or penalty-rate compensation.
While the central Chinese government has reprimanded tech companies over a variety of violations of financial and antitrust regulations, there have been no high-level investigations into the treatment of workers.
The growth of China's tech giants has not come of true innovation but from labour intensity
(from Financial Times - 10 June 2021)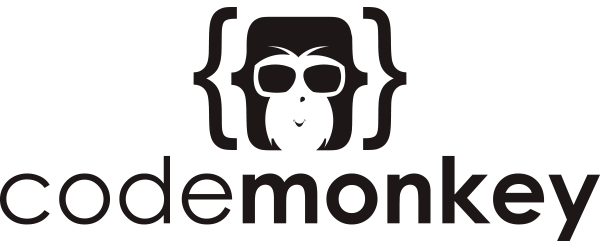 A tech worker's life in China is often described as a "code peasant" in an echo from Silicon Valley developers who referred to themselves as "code monkeys" in the mid-1990s.
Western technology giants have also faced serious workplace problems recently, ranging from exploitative human resources practices to race and gender discrimination.
American Techlash
"A brutal year: how the 'techlash' caught up with Facebook, Google and Amazon."

What goes up must come down, and in 2019, gravity reasserted itself for the tech industry.

After years of relatively unchecked growth, the tech industry found itself on the receiving end of increased scrutiny from lawmakers and the public and attacks from its own employees.
As the 2020 US presidential race intensified, tech companies faced a growing backlash over the campaign-related content they allow on their platforms.
In October 2019, Facebook revised its policy of banning false claims in advertising by exempting politicians. Their action drew fierce criticism from users, misinformation watchdogs and politicians.
Other tech companies took the opposite stance.
TikTok has 500 million users and is one of Facebook's largest rivals. TikTok made it clear that it would not host political advertisements.
Facebook rival, Twitter, banned almost all political advertising in October 2019.
Google stated in November 2019, it would no longer allow political advertisers to target voters based on their political affiliations.
Throughout the year, tech giants faced congressional hearings on issues such as privacy, antitrust (anti-competitive) behaviour and misinformation.
The US Congress had announced in June 2019 that it would investigate tech firms over anti-competitive behaviour.
In July, Facebook, Google, and Amazon faced a grilling before the House subcommittee regarding antitrust. A week later, the US Justice Department announced it was opening a broad antitrust review into Facebook, Alphabet's Google, Amazon and Apple.
Shortly after, Facebook agreed to pay a record $5bn penalty in the US for mishandling user data in the Cambridge Analytica breach of Facebook user-privacy.
Consumers are becoming increasingly aware of privacy violations after their data was mishandled by Equifax, Facebook and in other massive breaches.
Paul also notes that in 2019 Nevada, Maine, Washington, New York, Texas, Oregon and Maryland have passed laws related to data breach notification requirements, privacy and cybersecurity.
The California Consumer Privacy Act was passed in 2018 and finalized in 2019. It is set to enact privacy regulations similar to Europe's GDPR, giving consumers the right to know what data is kept on them and request it be deleted.
Tech Worker Backlash
Paul found that US-based Tech companies also faced intense backlash from within the workplace during 2019. A rise in worker activism saw workers increasingly uniting to address workplace issues affecting employees at all levels.
At Google, repercussions from internal protests over sexual harassment policies that began in November 2018 continued into 2019.
Workers at fundraising start-up, Kickstarter, organized to fight for workers rights.
Gig workers at Instacart and Uber also organized strikes to fight for better pay and benefits.
Companies have responded by cracking down on worker activists. Google hired an anti-union security firm and fired at least five employees involved in 'organizing'. Two Kickstarter employees allege they were fired over their activism.
The protests were not only over worker treatment, but technology's responsibility to larger political issues. In June, workers at online furnishings retailer Wayfair walked out of the job to protest over the company's contracts with detention centres for immigrants.
In July 2019, Amazon workers and activists protested the company's contracts with government agencies.
During 2020, employee monitoring systems became increasingly popular as worker activism grew and as many American companies became anxious about productivity from remote working situations when the Covid pandemic took hold.
Worker surveillance software and monitoring had already been deployed by Chinese tech giants.
In Silicon Valley, Mike Moritz, one of Sequoia Capital's leading executives, recently wrote an article entitled, "Silicon Valley would be wise to follow China's lead", which rails against the trend in the West toward shorter hours, working from home and finding a better work-life balance.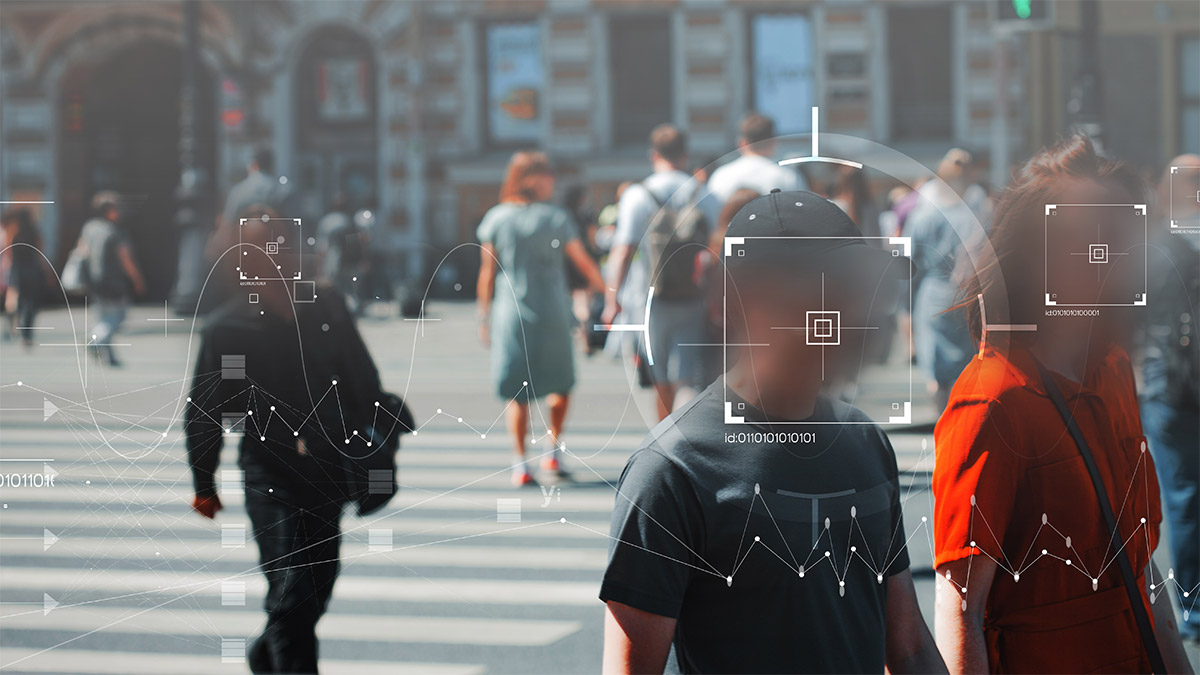 Surveillance of Chinese Tech Workers
In June 2021, Nikkei staff writer, Nikki Sun, exposed how Chinese tech workers were pushed to their limits by surveillance software. She described how a 'vicious cycle of monitoring and overwork is fueling productivity' and a backlash.
Hong Kong -
Andy Wang, an IT engineer at a Shanghai-based gaming company, occasionally felt a pang of guilt about his job.

Most of his hours were spent on a piece of surveillance software called DiSanZhiYan, or "Third Eye." The system was installed on the laptop of every colleague at his company to track their screens in real time, recording their chats, their browsing activity and every document edit they made.
High-definition surveillance cameras were also installed and a receptionist would check the footage every day to monitor how long each employee spent on their lunch break.
China has moved to draft laws to prevent tech companies' extensive collection of personal data from their consumers and users, but there is little legal protection for the privacy of tech workers.
Outside China, the monitoring of employees (including their work devices) is allowed in most countries to protect company assets and sensitive business information. There are few laws and regulations that specifically protect workers' privacy and autonomy.
While U.S. federal laws prohibit an employer from intentionally intercepting employees' oral, online and electronic communications, exemptions can be made if the employer can show there is a legitimate business purpose for doing so. In the European Union, employees enjoy better protection where collection of their personal information requires their consent.
Meanwhile, Sun has observed that the use of technologies for constant, low-level monitoring is growing more commonplace in China.
Apps and "Smile Recognition"
Sangfor Technologies is China's largest provider for online monitoring platforms. They count e-commerce giant Alibaba, TikTok's owner ByteDance, Weibo's parent Sina Corp., smartphone maker Xiaomi and telecommunication equipment maker ZTE among more than 50,000 of its corporate clients.
The Shenzhen-based company sells services that can access employees' mobile browsing history and applications usage records once their phones are connected to company Wi-Fi. The service requires no prior approval from users, and can block selected mobile apps that are considered counterproductive to work.
Sun also uncovered that the system ranks "inefficient workers" based on the time they spend on applications and websites considered unrelated to work. And it identifies employees who have a high probability of resigning by analysing their browsing activity on job search sites and transfers of resume-like documents.
Last year, a Chinese subsidiary of Japanese camera maker Canon, Canon Information Technology, in Beijing, unveiled a new workspace management system that only allows smiling employees to enter the office and book conference rooms.
Using so-called "smile recognition" technology, Canon said the system intended to bring more cheerfulness to office in the post-pandemic era.
The software is in use in Canon's Beijing office and is being marketed at companies in Singapore. However, many workers found the use of such technology intrusive. "So now the companies are not only manipulating our time, but also our emotions," one user said on Weibo.
"Many of these apps track if an employee stays in a certain area, such as the toilet, for too long," said Alan Li, a blogger writing about labour rights for tech workers.
There is a wicked irony in Tech Engineers working so much overtime to create powerful surveillance and monitoring tools in an effort to squeeze more labour and work hours out of Tech employees, including the Tech Engineers themselves.
The Techlash Fallout - 955.WLB
China's Supreme People's Court and the Ministry of Human Resources and Social Security jointly declared that China's "996" working culture – the presumption that employers in China's tech sector have a right to demand that employees work from 9 a.m. to 9 p.m. six days a week – is illegal.
McGregor maintains this is not so much a new law as a signal that China will step up enforcement of existing laws. The court did not restrict its judgement to the tech sector, but China's tech giants are likely to be on high alert after years of popularising 996 working habits.
A list detailing companies that offer fairer work hours is currently the third trending repository on GitHub. It's called "955.WLB", a reference to 9AM to 5PM work hours, five days a week for a healthy work-life balance.
Companies on the healthy work-life balance list include WeWork, Google, Microsoft, Intel, IBM, and HP, which all have offices in Shanghai.
Many of these are foreign companies, but several Chinese companies also make the list. The 955.WLB list is "designed to allow more people to flee 996 and join the ranks of 955."
Alibaba recently announced that 'forced ranking' would be relaxed. Not every team would have to assign the bottom 10 per cent loser status. In 2021, Alibaba also handed out more shares to junior employees.
Kari Paul suggests that when California passed a landmark workers' rights bill in September 2019, it threatened to upend the gig economy. The bill, known as AB5, changes the way contract workers are classified. Tech giants including Uber and Lyft have their headquarters in California, so the bill is likely to have an impact beyond state lines.
When the Californian law goes into effect in January 2020, it will implement a three-part standard for determining whether workers are properly classified as independent contractors, requiring that:
a) they are free from the company's control,
b) they are doing work that isn't central to the company's business and
c) they have an independent business in that industry.
According to Paul, gig economy start-ups, including Uber, Lyft and DoorDash have pledged to spend millions of dollars to fight the bill in a threat to counteract it.
Technology can be brutal for workers and consumers.
Australia – Tech Worker Warning
Meanwhile in Australia, John Davidson of the Financial Review writes, "the cost of hiring skilled software developers, security specialists and data experts" has been estimated to have "gone up by about 30 per cent" over the past 12 months.
This huge increase in pay levels comes at a time when most other Australian workers' wages have been stagnant for the past 3-4 years. The labour shortage in the local Tech Industry is attributed to Australia closing its borders to international travel and the consequent halt to the hiring of workers from the overseas labour market at the beginning of the Covid-19 global pandemic in March 2020.
"The increased demand for skilled technology staff, especially senior ones", has not only pushed up their wages dramatically, Australian tech workers are also in a position to demand better and safer work conditions (for now) than their contemporaries in China and the USA.
But perhaps the experiences of Chinese and American Tech Workers provides a timely warning for what might be in store for Australian Tech Workers when international travel and skilled worker migration recommences in a post-vaccination Covid world.
Researched, compiled, composed and edited by Dr Steven Gration - Sept 2021.
Sources
Dans, Enrique. Forbes, 15 June 2021.
China Working Your Head Off
https://www.forbes.com/sites/enriquedans/2021/06/15/china-working-your-headoff/?sh=457707b47478
Davidson, John. Financial Review, 29 June 2021.
Skills crisis pushes up tech wages by a third.
https://www.afr.com/technology/skills-crisis-pushes-up-tech-wages-by-a-third-20210627-p584po
Liao, Shannon. The Verge, 2 April 2019.
The number one trending GitHub repository is a collection of work grievances against China's biggest tech companies
https://www.theverge.com/2019/4/2/18291035/chinese-developers-github-protest-long-work-hours
McGregor, Grady. Fortune, 27 August 2021.
China Tech Working Culture – 996 illegal
https://fortune.com/2021/08/27/china-tech-working-culture-996-court-illegal/
Paul, Kari. The Guardian, San Francisco, 28 December 2019.
A brutal year: how the 'techlash' caught up with Facebook, Google and Amazon
https://www.theguardian.com/technology/2019/dec/28/tech-industry-year-in-review-facebook-google-amazon
Sun, Nikki. Nikkei, 9 June 2021.
Chinese Tech workers pushed to the limits by surveillance software
https://asia.nikkei.com/Spotlight/The-Big-Story/China-s-tech-workers-pushed-to-limits-by-surveillance-software
Yang, Yuan. Financial Times, 10 June 2021.
'Obedience and fear': the brutal working conditions behind China's tech boom
https://protect-au.mimecast.com/s/oV1nC6X1LmSrLv2KjUpF5kj?domain=ft.com
Recent Articles

---

---

---

---

---

---

---

---

---

---
View All News Articles
Categories
A Gold Coast SEO and Web Developer