Influential Climate Change Journalists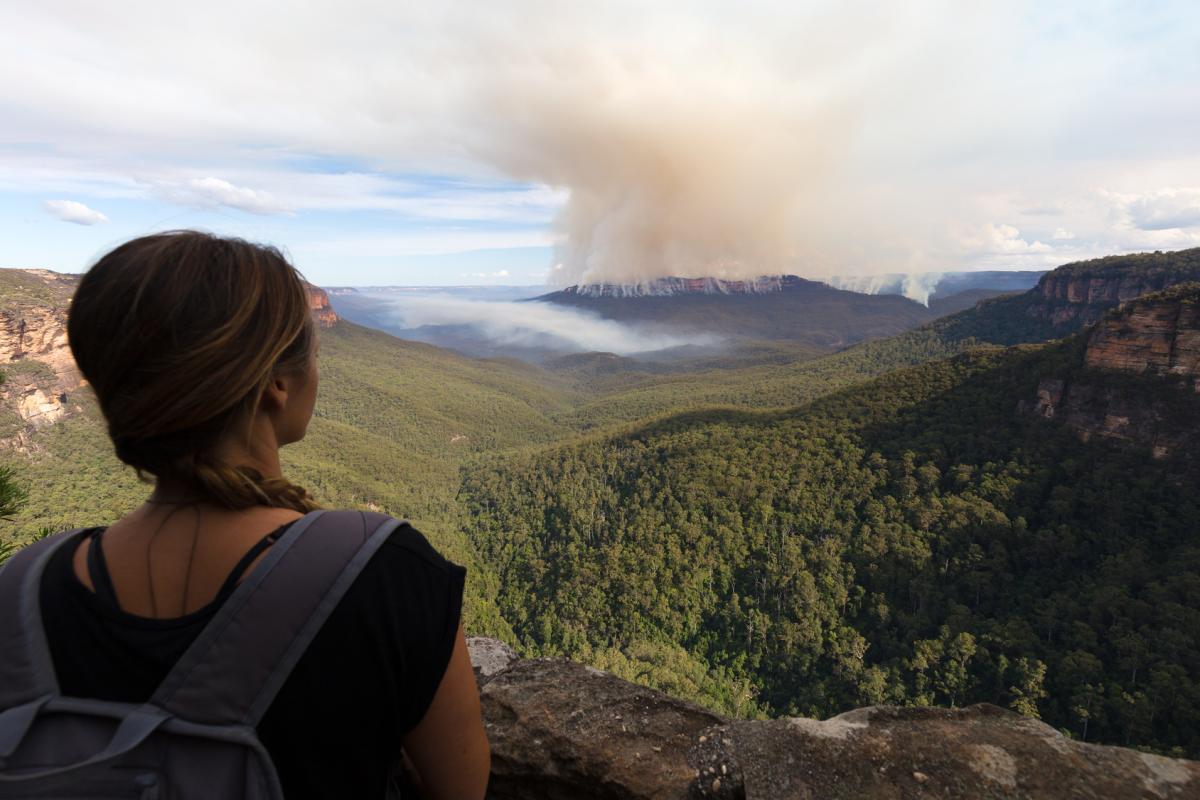 Influential Climate Change Journalists
In February 2019 we penned an article The Renewable Energy Race
"Australia has recorded both its hottest ever summer and highest ever greenhouse gas emissions"
Enter Bushfires 2019/20
Our previous quote from the Climate Council early 2019 is a stark reminder that the events of 2019/20 were predicted by climate scientists, almost to the letter.
"There's been no leadership on climate change and this is the result. We'll continue to keep holding the Federal Government to account on this, because Australia is highly vulnerable to climate change."
@BenPennings tweets: Garnaut Report in 2008 - "Fire seasons will start earlier, end later and be more intense. This effect increases over time but should be directly observable by 2020."
Sunday 5 December 2020 at a Bushfire emergency press conference @PhillipCoorey asks #ScottyFromMarketing (our Prime Minister) will he be leveraging his relationships with world leaders and lobbying big polluters like USA and China to reduce their emissions?
The long winded answer was essentially "NO". With quite a few defensive assertions and what "some would claim as outright lies" as to the carbon emission reduction success of this LNP Federal Government. There is always the stock reply: "We will meet our targets in a canter".
So how do journalists approach this "landscape"?
So what are our journalists doing in the face of the political landscape. Bearing in mind the Former coal industry boss is Scott Morrison's chief of staff as penned by @GilesParkinson (former business and deputy editor of the Australian Financial Review).
The symbolism of having a former coal executive as the Prime Ministers Chief of Staff is not lost on many. Hence the @PhilipCoorey question was really an entertaining exercise in how will #ScottyFromMarketing fumble through the obvious answer, he will only go as far as acknowledging climate change exists.
A viewer who questioned ABC balance help create a new term on the political journalism landscape doing a Tingle.

Journalists like Australian Financial Review James Ferryhough "Shareholders prepare for new 2020 activism" Australian Financial Review 6 January 2020, cut through by highlighting how corporations do not have the "luxury" of outright denial, or obfuscation because they are increasingly being held to account by a new form of activism.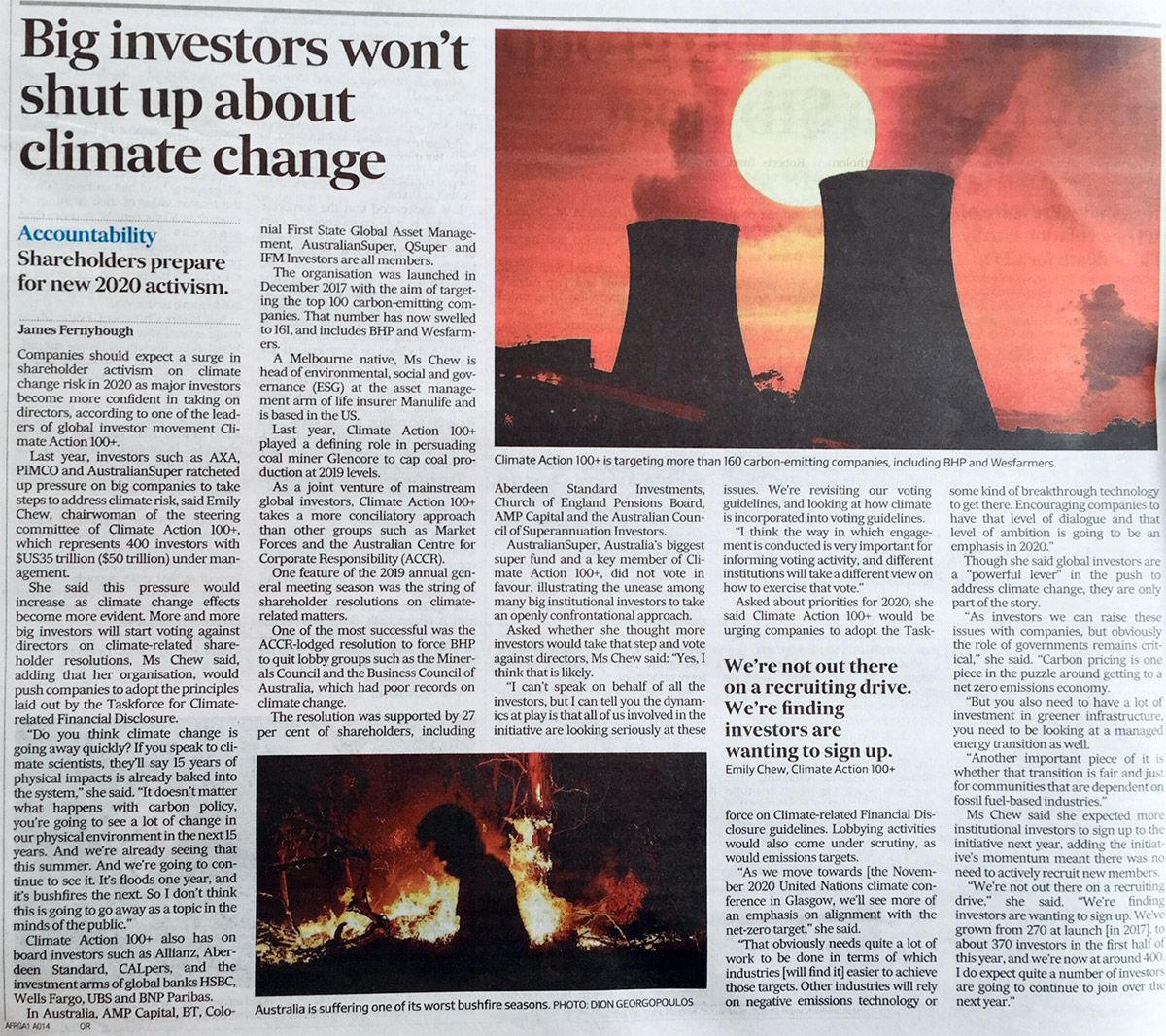 By moving the conversation past simplistic denials, some Australian journalists are both informing whilst maintaining balance in their reporting. David Speers stepped into the ABC Insiders chair Sunday 6 January 2020 and quickly demonstrated why he was sought for the position in this interview with Defense Minister Linda Reynalds

Why #ScottyFromMarketing is damaging the Prime Minister
On the back of a well publicised refusal by the Prime Minister to meet former fire fighting chiefs - Former fire chiefs 'tried to warn Scott Morrison' to bring in more water-bombers ahead of horror bushfire season and his largely condemned trip to Hawaii, the Prime Minister is on the defensive.
Whether the hash tag #ScottyFromMarketing contributes to the eventual demise of Prime Minister Scott Morison is for history to play out. It will modify his behaviour, some argue it has already. The "Scotty From Marketing" term was first credited to the Betoota Advocate.
The Daily Telegraph attempted to categorise "doing a Tingle" as a bungle. That's not a bungle. This is a bungle (to quote a famous Paul Hogan Crocodile Dundee piece) -:
A simple acknowledgement of responsibility
One marketing expert suggested all the Prime Minister needed to do to avoid his personal demise, was to explain to the public before he departed for the "Hawaiian Holiday with his family" that he was heading away for a holiday he has promised to his kids and the very competent Minister ...? will be in charge. "Should the bush fires escalate, I am on the first plane home." That would have been the responsible thing to tell the Australian people.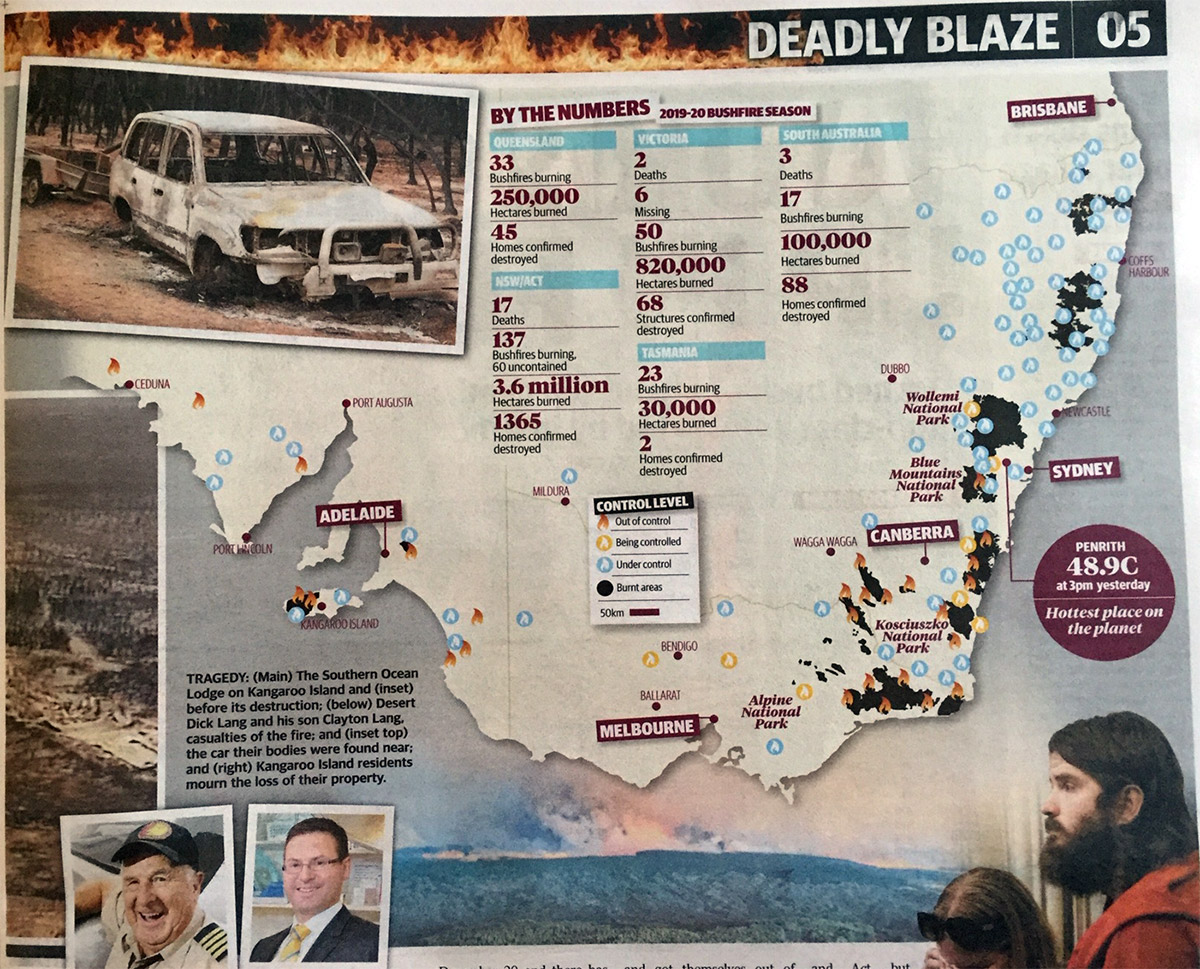 This is far from an exhaustive analysis of the politics of the day in the handling of the ongoing bushfire catastrophe. This is a look at how journalists are operating in the most extraordinary situations. We are seeing the very best in people and unfortunately the worst.
Some journalists have gone above and beyond, they have saved lives by using their journalistic skills to convey effective messages to people who in some cases are traumatised and have lost everything. The irony is, with the ABC coming under funding threats initiated by the Morrison government, some journalists associated with the ABC may lose their jobs.
Bushfires - long term health effects
Is Labor still licking its wounds?
@murpharoo suggests Australia's democracy has faceplanted and Labor is staring down some disturbing truths
More from Katherine Murphy-: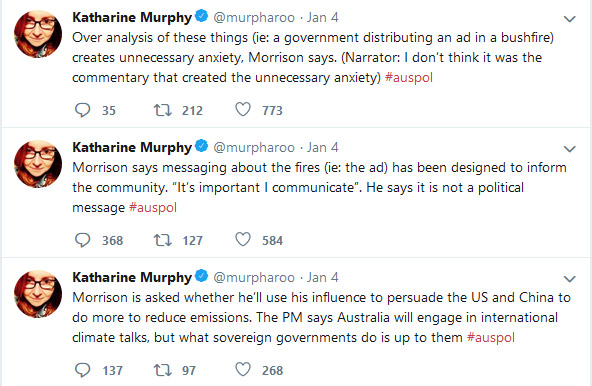 The Cartoonists' Approach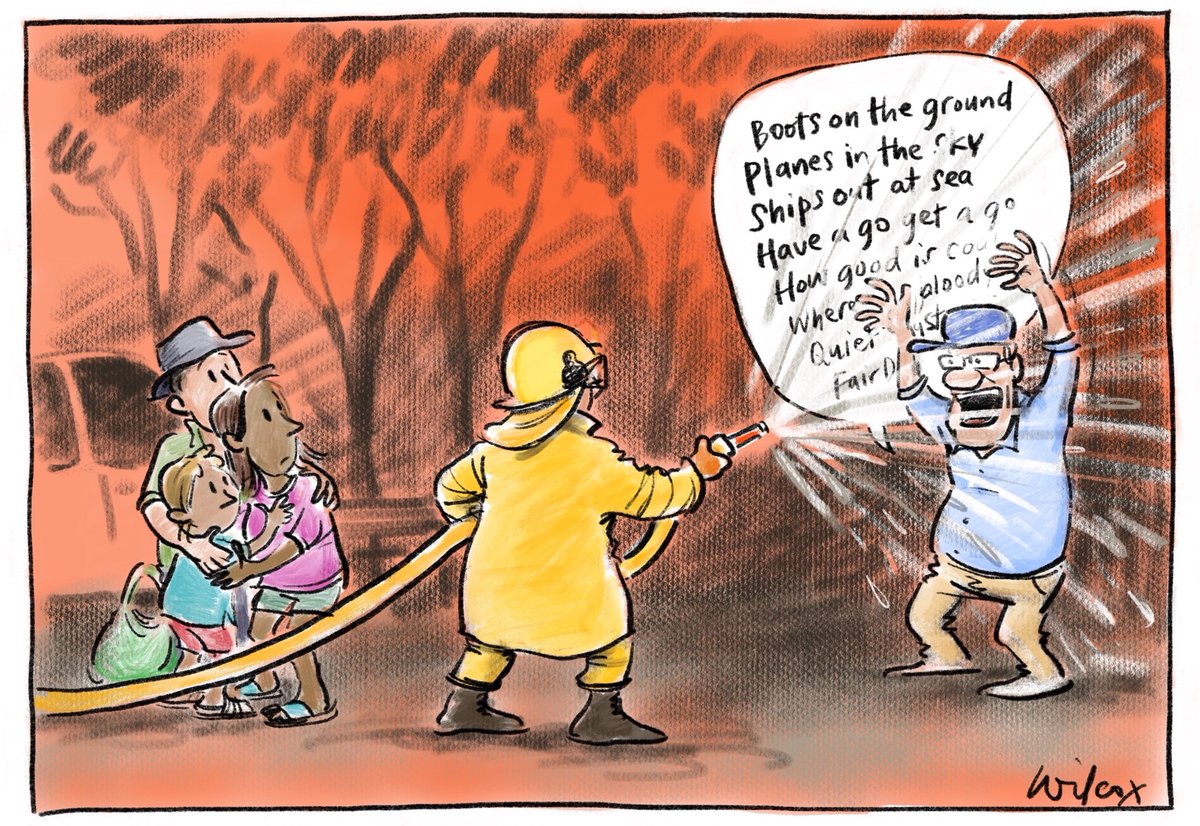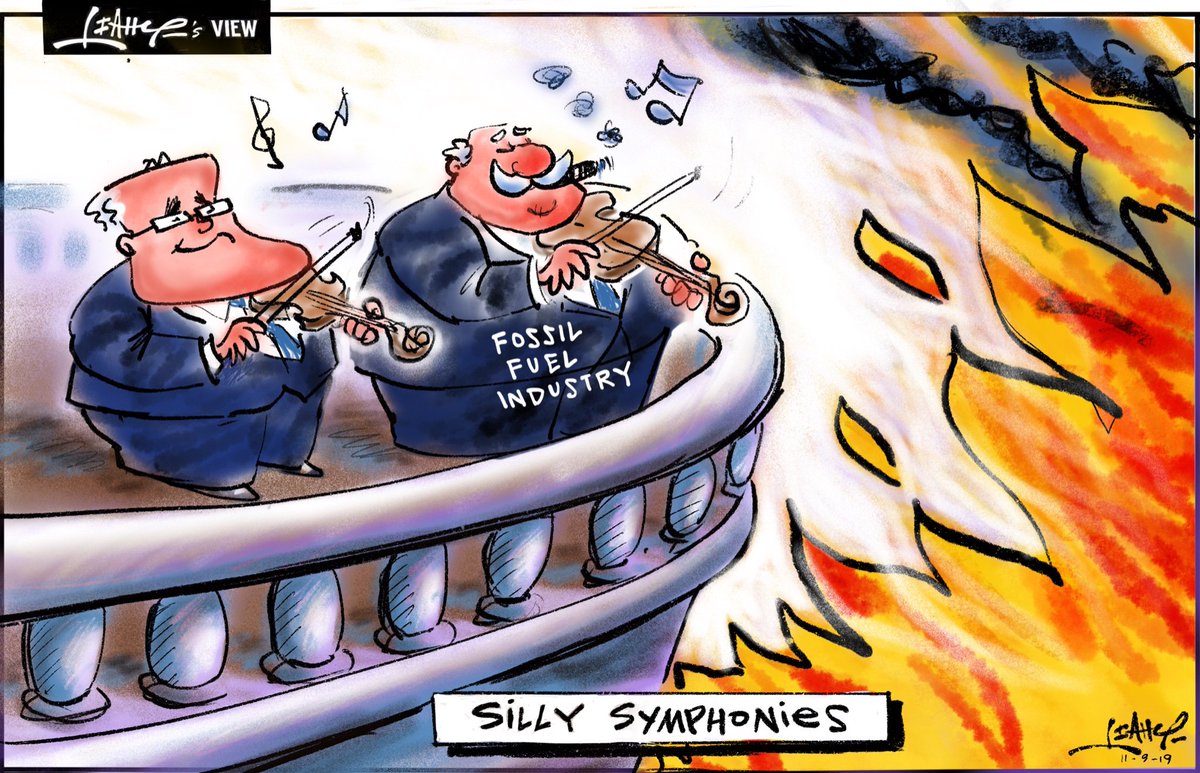 Enter Craig Kelly
7 January 2020 Craig Kelly lends a hand to #ScottyFromMarketing "oh no ignorant pommy weather girl" Laura Tobin hits back via SBS
Laura Tobin replies via twitter: "I'm a meteorologist: a degree in physics and meteorology, four years as an aviation forecaster at the RAF, twelve years as a broadcast meteorologist, attended a WMO climate course last year and up to date with all the science," she tweeted, with a hashtag #NotAWeatherGirl.
So, we have a Member of Parliament who is the Chair of the Parliamentary Friends of Coal Exports vs. a meteorologist.
The since deleted post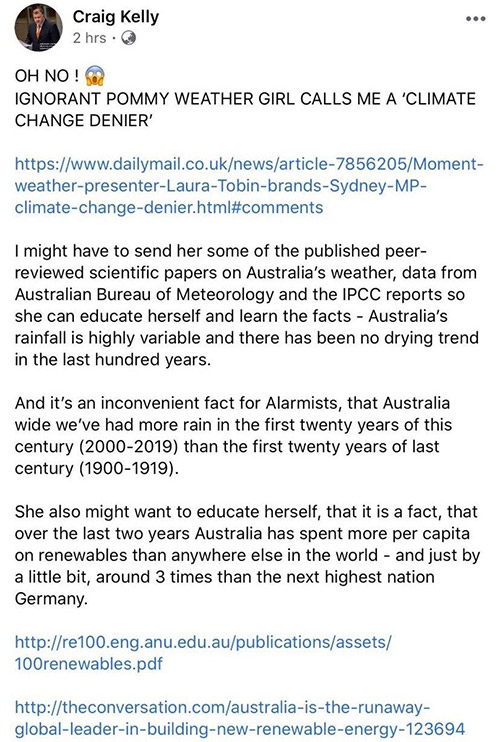 ABC Radio Interview Craig Kelly
ABC Radio National interview Craig Kelly after his UK stoush
"I don't think listeners want a science lesson from anyone who won't acknowledge the impact of #ClimateChange on Australia's bushfires."
Recent Articles

---

---

---

---

---

---

---

---

---

---
View All News Articles
Categories
A Gold Coast SEO and Web Developer