Managing your domains a quick guide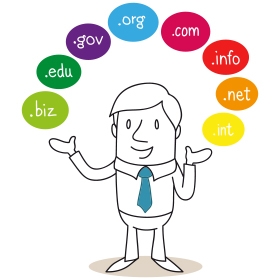 Managing your domains a quick guide
I recommend using Netregistry.com.au, tppwholesale.com.au or crazydomains.com.au for .com.au domains and GoDaddy.com for .com domains. These companies allow you to call them and discuss problems, or alternatively chat.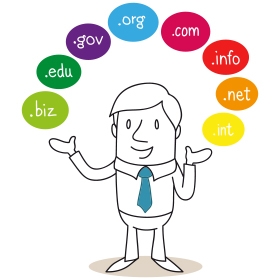 Problems with domain resellers
Avoid them - recently I wasted 8 hours after discovering a domain reseller had not sent my client a renewal notice. Phone calls bounced back and forth from the reseller and the wholesaler. The reseller sent my client a password that didn't work and the wholesaler said they can do nothing as it was up to the reseller.

A common strategy for businesses is to buy up masses of domains - however SEO techniques that use the domain name with keywords in it are not as effective as they previously were. Also for local results Google My Business prevents a purely domain buying technique from being effective.

In fact having masses of domain names could just be a waste of money unless you do this to prevent a domain name being available to others.

However if you do come up with a good web idea the first step is to reserve the domain name(s). It is important to be comfortable with the actual name you choose because you may be saying this name quite often.
In Australia .com.au domains are slightly more effective than .com names however you can get to the top of Google with either in Australia.

It is very important that the structure of your site is effective rather than just a domain name with keywords in it. An effective structure and an effective design will naturally gain you good traffic from Google.
If you are at all confused about purchasing a domain get indpendent help, avoid predatory domain operators
Registrant must be you
Make sure you or your company are listed as the registrant of your domain name with contact details that will not go out of date. By not going out of date, ensure the email address is a permanent one or update the details if necessary. Don't allow anyone to buy a domain name on your behalf unless you trust them to put it in your name.
I have seen examples where 'marketing' people place the domain name in their own name for prospective clients. This can only lead to problems later especially in Australia which has a stricter change of registrant procedure for .au names.
Nameservers - getting your site live
Nameservers are a setting in your domain that point your domain to a specific server that hosts it. Usually you need 2 listings that go something like ns1.yourhost.com ns2.yourhost.com
Essentially once these are setup your site on that server is live.
Email
Email can be setup via the host or setup seperately - hence you can use one hosting company to host your site and you can also have your own private email server if need be or a seperate host for the email. Check our article on Business Email Tips. Products like gmail or Office 365 can be integrated into your email. Most hosts prefer to specialise in Hosting and not email. Finding a specialist email provider is a good way to go.
The worst domain name experience
One of my clients runs a pool service in Brisbane - the experience Mitch had with a domain name reseller was extraordinarily poor. If he did not have the account topped up for autorenew the company "invented" a new charge. It was not possible for the client to pay his renewal 12 days before it was due. In the end he paid a $340 ransom to renew a $29.95 domain renewal.
Recent Articles

---

---

---

---

---

---

---

---

---

---
View All News Articles
Categories
A Gold Coast SEO and Web Developer