Business for Sale - Gold Coast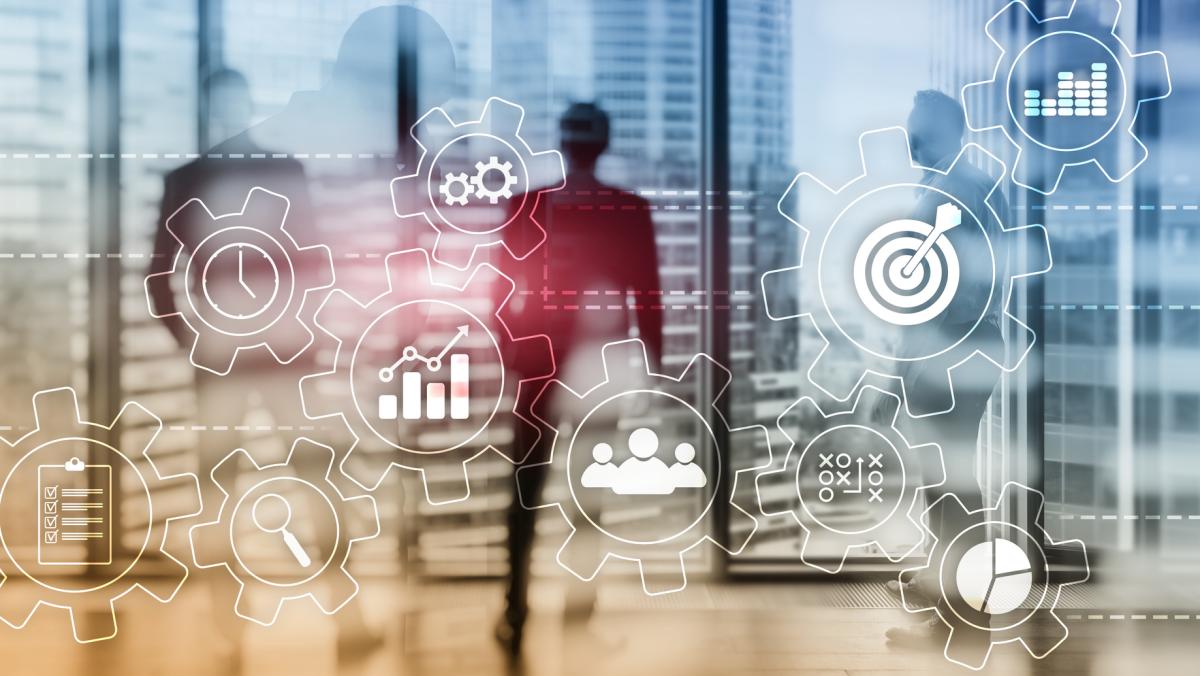 Business for Sale - Gold Coast
Selling a business can be a daunting and exhausting experience. Most business owners do not have the time or energy required to prepare a business for sale and then find the ideal buyer willing to pay the appropriate price.
The time it takes to sell a business once it is on the market will vary depending on the complexity of the business and the industry. Normally, if all the relevant information is available to buyers and the business is priced relative to the market for that type of business, a sale should be concluded within 3-6 months.
Buyers want to know what is currently happening in the business, along with any existing or future trends, so it is vital that you prepare up-to-date financial information such as:
Profit and Loss accounts from the previous 2 to 4 years.
Identify and quantify abnormal and/or non-recurring costs in accounts.
Identify all items of personal and drawings nature.
Copies of internal accounting reports for year to date and/or GST returns if available.
Copy of the Lease.
Brochures or information on your product or service.
Background on the business.
Staff details.
List of plant and equipment and any equipment leases.
Copy of franchise agreement if a franchise business.
Make sure the financial information is current and accurate before putting your business on the market.
The Role of a Bookkeeper
A bookkeeper records the financial transactions of a business in bookkeeping software (such as MYOB, QuickBooks or Xero), on spreadsheets or in databases. Other duties may include arranging payment of accounts, preparing and sending invoices and receipts to debtors, processing payrolls and maintaining employee records.
In a addition to permanent ongoing or periodic 'catch up' work for a business, a qualified Bookkeeper can offer invaluable assistance to owners during preparations for the sale of a business.
Prior to beginning the process of selling a business, a bookkeeper can prepare budgetary forecasts; cash flow management reports and forecasts; balance and profit/loss sheets; and ensure the business is BAS/ATO compliant.
Bookkeeper Gold Coast
Cloud 9 Bookkeeping + Strategy is a bookkeeping and accounting business based on the Gold Coast. Cloud 9's practice is focused on using the latest cloud technologies to deliver the highest quality services at affordable fixed-price rates for Gold Coast clients and clients in other locations throughout Australia.
Jeannie, founder of Cloud 9 Bookkeeping + Strategy, has been working in Business (Finance and Operations) for over 20 years. She spent 10 years assisting an iconic Electrical Retail Business to grow from 10 million dollars to 100 million dollars before its successful acquisition by a public company. Jeannie is a registered tax agent and a qualified trainer and assessor.
Cloud 9 provides the following services:
Ongoing Bookkeeping
Catch-Up Bookkeeping
BAS & ATO Compliance
Staff Training
Software Set Up & Advice
Payroll Solutions & Services
Accounts Receivable
Accounts Payable
Debtor Management
Financial Reporting - profit/loss & balance sheets
Cash Flow Management - reports & forecasts
Budgetary Forecasts
A skilled Bookkeeper can assist in your initial preparation towards achieving the maximum value from the sale of your business. Preparations can take as little as 4 weeks or as long as a year, however, it is well worth the time and money for the value that will be added to the final sale price.
Selling Your Business
It is possible to sell a business without a broker, just as it is possible to sue someone without the help of a lawyer. Although a broker is not always necessary, there are instances when a broker may be useful and other times when you can manage a sale without the help of a broker.
Before conducting the sale of your business on your own, there are three questions you should ask yourself:
1. Do I have the time to sell my own business?
It can be very time consuming to conduct a business sale and extremely difficult to do it properly if you are trying to run a business at the same time. You could be dealing with 10's or 100's of initial enquiries by phone and email which you the need to qualify into real potential buyers or people who are just curious or competitors.
2. Am I the right person to sell my business?
You probably know your business better than anyone else but that doesn't mean you're the best person to sell it. Dealing with potential buyers requires the ability to look at the business from their perspective and to look at the business sale with an objective eye in order to understand what is a real barrier to the sale proceeding and what isn't.
3. Do I have the tools and resources I need?
You can pay for an advert on a well trafficked "Business for Sale" website and you will start getting calls. The real challenge is whether any of these calls will be genuine potential buyers.
However, it may be less expensive and time consuming to advertise through a Broker who should have access to multiple channels of communication with potential buyers, such as:
Buyer profiling to make sure the ads target the right buyer (not the most number of enquiries).
Bulk Listing to multiple websites.
Quality Information Memorandum to reduce the time spent on initial enquiries.
Register of Buyers, cross-referenced to their other business sale enquiries.
Contract and Offer templates including special condition terms to overcome barriers to the sale.
Targeted Mailing Lists.

If your answer to any or all of the 3 questions above is "NO", then you should consider engaging a Business Broker to assist you in selling your business.
The Role of a Business Broker
Business brokers, also called business transfer agents, or intermediaries, assist buyers and sellers of privately held businesses in the buying and selling process.
Business brokers represent the financial interests of their clients in the sale of a business. They act as a bridge between buyers and sellers, guiding the sale process and facilitating the settlement terms for both parties. They may choose to specialise in a particular industry. Daily duties can include acting as an intermediary between both parties, evaluating businesses and assets, overseeing financial transactions, searching on behalf of buyers and managing business deals.
Business brokers need to have good communication and interpersonal skills. They need sensitivity and empathy and the ability to understand the aims of buyers and sellers. They should have insight into how businesses generate and maintain income streams and be able to accurately value businesses, perform market analysis and financial security checks. Professional discretion and prudence are also essential.
A business broker is essentially a deal maker between the buyers and sellers of businesses. They generally represent the seller of a business, but can also represent buyers, both parties, or act as neutral intermediaries. Their goal is to make the selling process as easy and rewarding as possible for their client. Specifically, they handle every aspect of the sale, including:
Finding business owners trying to sell.
Estimating the fair market value of the business.
Creating a sale listing and advertise the sale.
Identifying and investigating potential buyers.
Negotiating a purchase deal.
Making sure that the buyer acquires proper funding.
Other duties and legal mattes required to close a sale.
Most business brokers charge at least eight to twelve percent of the selling price for achieving a transaction and there is also usually a minimum fee, often between eight and fifteen thousand dollars, for conducting the sale process.
Look for a business for sale Gold Coast
Business Broker Gold Coast
Business Brokers in Queensland and NSW require a licence. To become a business agent/broker the individual needs to have successfully completed Certificate IV in Property Services (Business Broking) in NSW or the equivalent in Queensland. The Office of Fair Trading in each State will asses if the person is fit and proper, has not been disqualified, is over 18 years of age, has paid the due fees and completed the necessary studies before a license is issued.
All business brokers need to continually undergo yearly professional development (CPD) so their license can be renewed to ensure they are up to date with the latest legislation and rules.
Troy Potter is the Director of Insight Business Sales - Business Broker Gold Coast based. As well as being a Licensed Business Agent, Troy also holds a full Real Estate license and formal business management and engineering qualifications. Licence: 20088946
Insight Business Sales provide a specialised, start to finish business brokerage service. From the initial consultation, they work with their clients on a structured preparation and appraisal process, educating the owner on the business sales process and helping them to achieve maximum value from a business sale. Insight's particular region of expert local knowledge extends from the Gold Coast in South East Queensland down to Coffs Harbour in Northern NSW.
With a broad network of professional business brokers across Australia and overseas, Insight can help or refer most business sellers to a specialist in their area.
Insight Business Sale' customised marketing strategy will identify potential buyer profiles and target advertising to those business buyers. A strict confidentiality process is maintained while qualifying buyers, followed by establishing which buyers are most likely to proceed to full acquisition.
Most business owners want the sale of their business handled confidentially (for commercial reasons they don't want their competitors and suppliers to know they are selling).
Once again this is the advantage of using a specialist business broker. Insight works with potential buyers through the various stages and the seller only meets with buyers at the final stages of the process. This leaves the business owner free to get on with business and keeps potential buyers away from unnecessary calls or visits to the business premises or owner's workplace.
Insight prepares a comprehensive marketing plan for a business, incorporating notes on how to present the business; preparing a detailed Information Memorandum and advertising schedule; and planning website and database marketing strategies. In many cases, buyers are found from Insight's existing database of qualified buyers. If confidentiality is required, any advertising is of a generic nature and never identifies the particular business.
Also note that the buyer of a business may not have even been actively looking to purchase a business. Buying a business can be an unsettling time for the business owner, staff, stakeholders and clients. Therefore, soft marketing, discretion and confidential approaches to competitors, staff and key industry players should be a serious consideration in a business sale marketing mix. If in doubt, a non-disclosure agreement can be requested.

Businesses in Demand
Insight Business Sales has a qualified list of buyers waiting to review opportunities in specific industries as they come up for sale. The following business types are a small sample of those currently in high demand:
Healthcare - medical practices; skincare products; B2B Services
Financial Services - money lenders; accountancy firms
RTO's and Education - Cricos registered; early childhood
ICT Voice and Data - managed services; website hosting
In the article Best Industries to Exit in 2019 Troy looks at industries that are on a high cycle and make them candidates for good exit prices.
Seven Steps to Selling Your Business
Try following these seven basic steps in your quest to successfully sell your business with the assistance of a Bookkeeper and a Business Broker:
Determine the value of your company.
Clean up your small business financials.
Prepare your exit strategy in advance.
Boost your sales.
Engage a Business Broker.
Pre-qualify your buyers.
Get business contracts in order.
And don't forget to look after your employees.

Courtesy: Cloud 9 Bookkeeping

Researched, compiled, composed and written by Dr Steven Gration - July 2019
Recent Articles

---

---

---

---

---

---

---

---

---

---
View All News Articles
Categories
A Gold Coast SEO and Web Developer