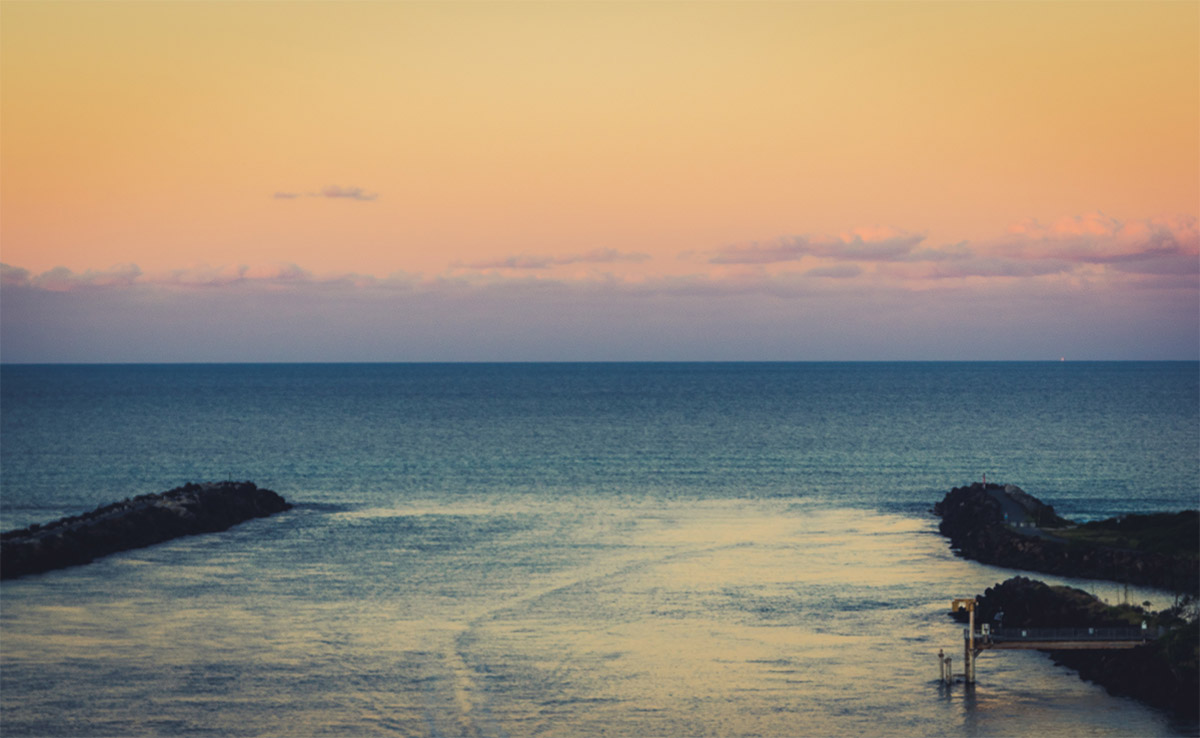 River Cruise Gold Coast
The entry to the Tweed River in on the border of Queensland and New South Wales.
There is a daylight saving hour difference, however there are more differences.
The Tweed Coast is far more laid back. And laid back is what you want if you are looking for a River Cruise.
The Gold Coast has its beautiful Broadwater with an esturary sheltered from the open Pacific Ocean, all the way to Morton Bay and North Stradbroke Island.
The Tweed is the idylic Gold Coast River Cruise destination. Run by an ECO certified company.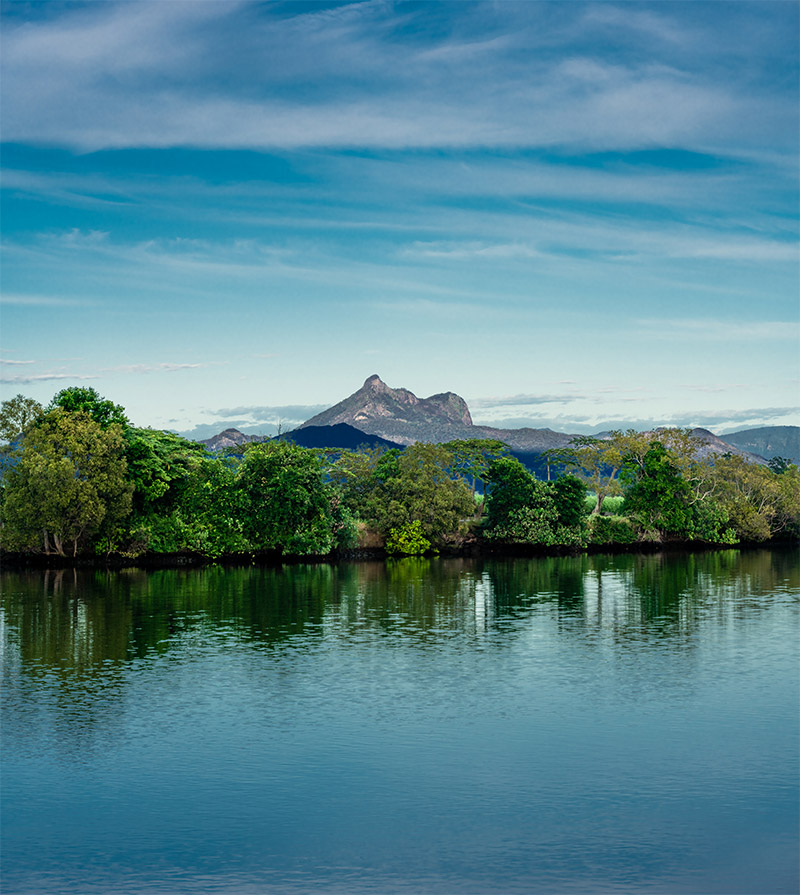 Northern Rivers
The river flows 80 km east past Murwillumbah and Condong to enter the Pacific Ocean at Tweed Heads.
It is a beautiful environment, in a unique part of the world especially if you enjoy a natural environment.
From Tweed Heads either way 2 hours north or south is a glorious area - 'Gods own country'. Tweed is a stone throw from Byron Bay, with iconic Lennox Head further to the south. If you are keen to explore the coast you may end up as far as Yamba on the mid north New South Wales coast.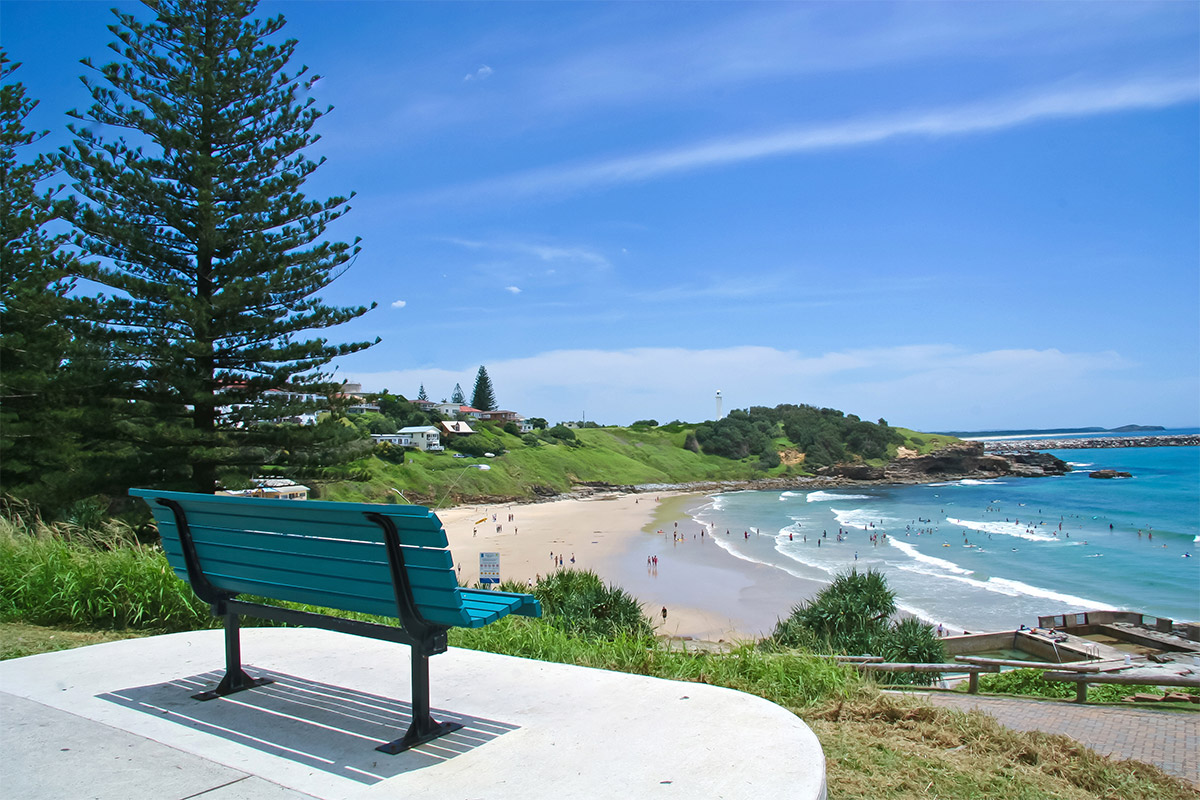 Other Articles
Dec 13, 2019 Issues with Wordpress
Dec 4, 2019 Corporate Governance and Embracing the Web
Oct 9, 2019 SEO Tools for Leverage
Sep 5, 2019 Is Your Home Killing You or just making you sick?
Aug 28, 2019 Anxiety as a Contagion
Aug 22, 2019 HAPPINESS - Why Should We Believe Hilda?
Aug 12, 2019 What Communication Style Do You Use?
Aug 7, 2019 Telling your story
Jul 15, 2019 Business for Sale - Gold Coast
Jul 9, 2019 NDIS Support Coordination
Jun 18, 2019 Counselling De-Mystifying the Psycho in Therapy
Jun 7, 2019 Is that car oil leak serious?
Jun 6, 2019 How does NDIS pricing work?
May 14, 2019 INSPECTIONS Buildings, Pests and Electrical
Mar 15, 2019 Memorial Stationary
Mar 5, 2019 The Renewable Energy Race
Feb 14, 2019 PDF - Perfect Document Format
Feb 11, 2019 Climate Change, Power and Politics
Jan 31, 2019 Built to Rent
Jan 14, 2019 Swimming Pool Dreaming
Jan 8, 2019 The Moving Story of Max & Co.
Dec 31, 2018 Finding your core
Oct 9, 2018 Anatomy of a local Google Search
Sep 19, 2018 A French Affair and Dangerous Liaisons
Sep 17, 2018 Break-even Analysis for Bookkeeping
Aug 23, 2018 Recycled Timber Architecture Features
Aug 9, 2018 The Un-natural Art of the Wheel
Aug 3, 2018 How much should you spend on a website?
Jul 24, 2018 A Brief History of Kimono and Obi
Jul 11, 2018 Southport Mechanic
Jul 11, 2018 What do we mean by home automation?
Jun 6, 2018 Seeing Red over Cola
Jun 4, 2018 TERMITES - PLAYING THE GAME
May 28, 2018 Why a Multi-Skilled SEO offers better value
May 11, 2018 How does the DREAM turn into a SCREAM?
May 7, 2018 The Alarming History of Geese, Dogs and Bells
Apr 5, 2018 Air Spider
Mar 13, 2018 Planting a hedge fence
Feb 9, 2018 Life Saving Tyre Accessories
Feb 6, 2018 The bakers oven stops
Dec 6, 2017 Relationship Counselling - the volatile couple
Nov 9, 2017 Don't kill the ants
Oct 25, 2017 Plumbing, the Ancient Art of Managing Water
Oct 11, 2017 The Secret Life of Micropiles
Sep 29, 2017 Foundation Underpinning
Sep 8, 2017 Termites the secretive pest
Sep 7, 2017 Sharing your Google Analytics
Sep 5, 2017 Website speed test claims put to the test
Aug 23, 2017 Custom Timber Dining Tables
Jun 23, 2017 Kitchen Renovation Alfresco BBQ
Jun 12, 2017 Hire a photo booth
May 10, 2017 My Site Dropped out of Google
Apr 20, 2017 Recycled Timber comes with a story
Apr 8, 2017 Light Up Your Home
Dec 12, 2016 Evolving eCommerce with SEO
Dec 5, 2016 Image Manager 4 Released
Oct 14, 2016 Classic Gold Coast
Sep 26, 2016 Techheads who can market
Sep 9, 2016 Issues with childhood photography
Aug 30, 2016 Never Make an Impulse Appliance Purchase
Aug 15, 2016 Using the potential of YouTube
Aug 2, 2016 How to add a review to Google Places
Jul 26, 2016 Servicing your air-conditioner
Jul 22, 2016 Eco-friendly Home Building
Jun 13, 2016 Timber Floors
May 13, 2016 Timber Furniture Gold Coast
Apr 13, 2016 Interactive Charts
Feb 18, 2016 Ideas for creating passive income
Jan 29, 2016 Better Childhood Photography
Dec 30, 2015 Gold Coast Real Estate
Nov 20, 2015 Feed-in Solar Tariffs Queensland
Nov 5, 2015 Kindergarten Photographers
Sep 23, 2015 Low Budget High Impact Web Videos
Sep 8, 2015 Pool Inspection Laws Queensland
Jul 23, 2015 Protection against power surges
Jul 13, 2015 Intelligent Security Systems
Jun 17, 2015 Advanced Security Cameras
Jan 15, 2015 Is your security provider licensed?
Jan 6, 2015 Inspired by Necessity
Dec 7, 2014 Social Media vs SEO for sales generation
Nov 1, 2014 Responsive Websites vs a Mobile version
Sep 8, 2014 Simplify Writing - Get that job
Apr 8, 2014 Cockroaches like BBQs too
Mar 27, 2014 Admin System Mark 3
Feb 12, 2014 HTML5 improving SEO and Social Interaction
Jan 17, 2014 TV Commercials with impact - on time
Dec 2, 2013 Negative SEO
Nov 29, 2013 A flexible e-mail system
Nov 13, 2013 Social Media Strategies for SEO
Oct 15, 2013 Web Video Production
Sep 26, 2013 Soft drinks can damage your teeth?
Aug 29, 2013 Haridresser Gold Coast
Aug 26, 2013 Jet Boat Ride Gold Coast
Aug 6, 2013 Dental Site Videos
Aug 3, 2013 Gold Coast Tradesman Directory
Jul 2, 2013 Creating audio for your site via your iPhone
Apr 23, 2013 Yellow Pages Google Partnership Unfair
Aug 17, 2012 Facebook Account Security
Jul 6, 2012 Gold Coast a great place to Study
Dec 22, 2011 New Real Estate System
Oct 17, 2011 Managing your domains a quick guide
Apr 4, 2011 Our Facebook Application
Feb 1, 2011 Video Marketing
Jan 5, 2011 Questions to ask your web developer
Dec 28, 2010 Surfboard for sale site launched
Dec 28, 2010 Health and Fitness sites
Dec 9, 2010 Why is my content management system so slow?
Nov 26, 2010 Google now includes local places results
Oct 31, 2010 Getting Listed on Google Places very important
Oct 19, 2010 Security Systems site launched
Sep 28, 2010 Google Personalized Searches
Sep 13, 2010 Web Marketing – To Green or Not to Green? Beware!
Sep 9, 2010 Jet ski or Jet boat Gold Coast
Jul 19, 2010 Java Web Hosting
Jul 7, 2010 Assess your eCommerce opportunities
Jun 11, 2010 DIY SEO
May 26, 2010 Planning a website
Apr 22, 2010 Enhanced Email Marketing Tool for your website
Apr 12, 2010 Site Speed is important for Google
Mar 26, 2010 360 degree Panoramas + Google Maps

A Gold Coast SEO and Web Developer