How much should you spend on a website?
How much should you spend on a website?
Let's assume you are considering a new website. You have a small to medium business and you are looking to have your website as a key part of your marketing.
Hence you could even compare it to the cost of an employee.
Not everyone is flying economy but you do not want to throw money away - especially to a slick marketing dude who is going to spend more time marketing themselves than you and charge you handsomely for it.
So here are some figures of what you could spend-:
Investment-:
Core Responsive Website with back end (blog) $3000
Graphic Art (logos and design) $500 - $1500
Photography $500 - $1500
Copywriting $500 - $1500
Video (YouTube channel) $1500 - $3000
Monthly
SEO $200 - $400 per month (includes hosting)
Yearly
SSL certificate $200
At the top end you would spend $10500 if you choose all of the options above.

Over a 2 year period at the top end you would spend $20,500 including SEO based on a $400 per month hosting and SEO spend.
If your SEO is effective your return (ROI) in a small business would far out weigh the expense. Refer to SEO vs Adwords
Some of the items you would NOT need to spend on-:
Google advertising which is a bidding system that drives the price up based on competition with the unique opportunity for your competitors to click on your ads.
Social Media/Facebook advertising.
Yellow Pages advertising.
Local newspaper advertising.
Flyers and letter box drops.
Telemarketing.
Marketing dude fees.
Expensive hosting and update fees.
Cost of an employee or part of one.
Do it Yourself Dilemma
Often people assume with advances in technology that a site you create yourself or have your partner work on is good value.
With every technology evolution the tools and speed a professional can work with increases exponentially. So whilst it is possible to use a web builder and do things yourself - technology improvements also allow experienced web developers to improve their efficiency - and often at an exponential rate.
As simple as wanting an image to be a certain size and placed in a certain position often requires a skillset beyond the DIY tools available. That image can in itself be a source of SEO hits so an experienced web developer can get more value from what appears to novices to be a similar image.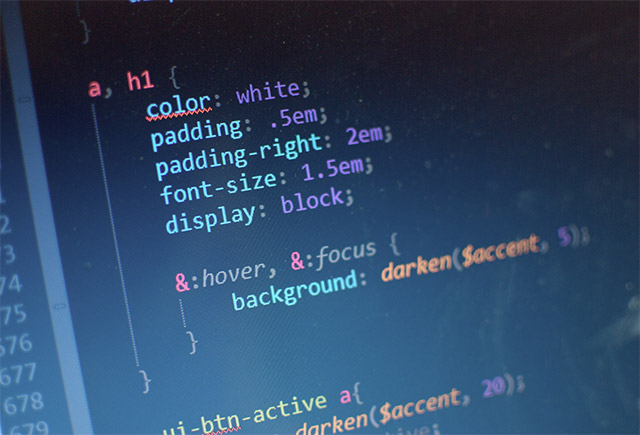 The instructions for formatting websites effectively is contained in CSS. Learning how to use CSS effectively is time consuming - with CSS you get efficiency in being able to say for every Heading at this size I want it to look like this with this much space at the top and bottom - doing this manually is inconsistent and slow.
Built by an SEO - avoid expensive update fees
There is a massive advantage in skipping the marketing dude who often prices services at $10000 or more.
These guys are often great sales people with limited SEO or web experience - hence they outsource the technology and you end up with a foreign made WordPress site that runs like a slug and looks the same as millions of sites.
Our alternative is to have your site built by an SEO who engages the Graphic Artist, Photographers, Copywriters and Videographers.
The advantage is you have one person to engage with and that person is the person who is updating your site.
Recently a client required a YouTube video to be added to their page. The YouTube video was created by us as part of the monthly SEO provided - however the clients web developers wanted $75 to add a line of code.
The problem was when the WordPress site was created it was not properly validated (checked for errors). So when trying to add simple standard code from YouTube the site design fell to pieces and needed the original creators to add a simple line of code.
Hence having a site created by a local SEO Gold Coast no core features are outsourced, there is no update fee to add content. Update fees for adding content are totally counter intuitive to SEO.
SEO is about constant updates, good fresh content. There is never a prescriptive formula for SEO - so we don't say you will x amount of blogs etc because good SEO is about adapting to the Internet landscape as technologies evolve.
The prices listed are at the top end of what a small business could spend. We have results for far less than the $10500 you could spend.
One advantage of an ongoing SEO relationship is the valuable research on a monthly basis makes website upgrades so much less expensive.
When an SEO actively engages in content they are finding new keywords, strengthening existing keywords and looking for opportunities that convert to sales for the client.
Sometimes clients only need 1 - 2 sales per month to justify a professional SEO.
Below is an example of success for the term Electrical Brisbane for my clients Weiss Electrical. From 62 to 7 on a very competitive term 'Electrical Brisbane'.

Building Trust
The reason we consider using graphic artists, photographers, copywriters and videographers is building trust. By the time a person makes a decision to contact you they would have had multiple contact points (with you) and visted many other sites in the process. Your point of difference can be the authenticity of your content. A photographer can add a level of trust people may not even be aware of. We want visitors to feel compelled to at least talk to you. They will not get that unless the site can convey a level of trust.
Recent Articles

---

---

---

---

---

---

---

---

---

---
View All News Articles
Categories
A Gold Coast SEO and Web Developer