Cockroaches like BBQs too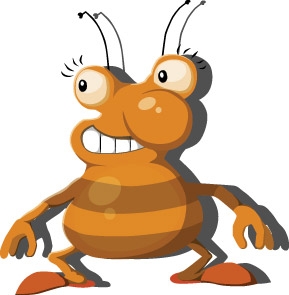 Cockroaches like BBQs too
There are many simple steps to reduce the number of pests around your property. Pest as humans need food, water and shelter and therefore by eliminating a number of these things your property is less likely to be the next breeding spot for pests.
Home Maintenance is very important, keeping those lawns nice and tidy, clearing vegetation especially the vegetation close to the building or children's playground will definitely make a huge difference when it comes to red back spiders, as red back spider favours low lying spots where it will nest in the centre of a leaf.
Keeping your gutters and buckets empty of water as Mosquitos will use stagnate water to breed.
Keeping your pets food off the ground once your pet has finished eating as this is a calling for pests such as cockroaches and ants.
Keeping your pets treated for fleas by a veterinarian will avoid the nasty outbreaks of fleas on your property.
Removing the grass clippings and old leaves and palms/branches from your garden bedding as these branches and leaves in your garden bedding creates a perfect hide out for ground dwelling spiders.
Keeping horse foods/dog foods and bird foods sealed adequately and all rubbish bagged and binned will help to avoid those furry little rodents as they will often set up nests close to and even inside outdoor BBQ's, horses stables for quick and convenient access to food.
Cockroaches like BBQs too

Gold Coast Pest Control expert Tony: "all these tips definitely can reduce the number of pests on your property and as you can imagined your family and children are less likely to come in contact with a nasty bite when playing around the home."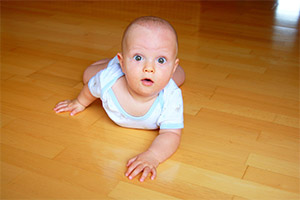 Think of these DIY measures as if it was directed to us humans... If you remove the roof off our house and the water from our taps we would not last one night and would be moving on to a more suitable environment.
Along with these measures regular pest control is needed and depending on your property location you will encounter different pest than others, therefore pest control may be needed more than annually for bush land properties. Tony's Termites and Pest Control are equipped with products and equipment for all properties commercial or domestic. Whether it is a wasp nest 4 stories up or creepy crawlers inside your room at night, we have it covered. We are not the average pest controller as we are experienced using industry leading equipment and products to tackle any pest issue your are experiencing.
Regular pest control is targeted to apply a pest treatment to those areas where pests are likely to come in contact with the treatment - areas pests will hide out such as your roof and wall cavities, under fridges and lounges etc.
A professional pest controller will use the most safest and appropriate treatment to flush out and eradicate the current pest issue while preventing any pest issue from re-occurring. Regular and satisfactory hygiene must be kept by the property occupier to help avoid future outbreaks of pests. refer Where to place Food in your Fridge
Pest control is more efficient and a lot safer than even a few years ago. There is no need to remove utensils and storage as all products used for the internal areas of your home by Tony are very safe with no odour or vapours and are very effective in exterminating pests.
Recent Articles

---

---

---

---

---

---

---

---

---

---
View All News Articles
Categories
A Gold Coast SEO and Web Developer