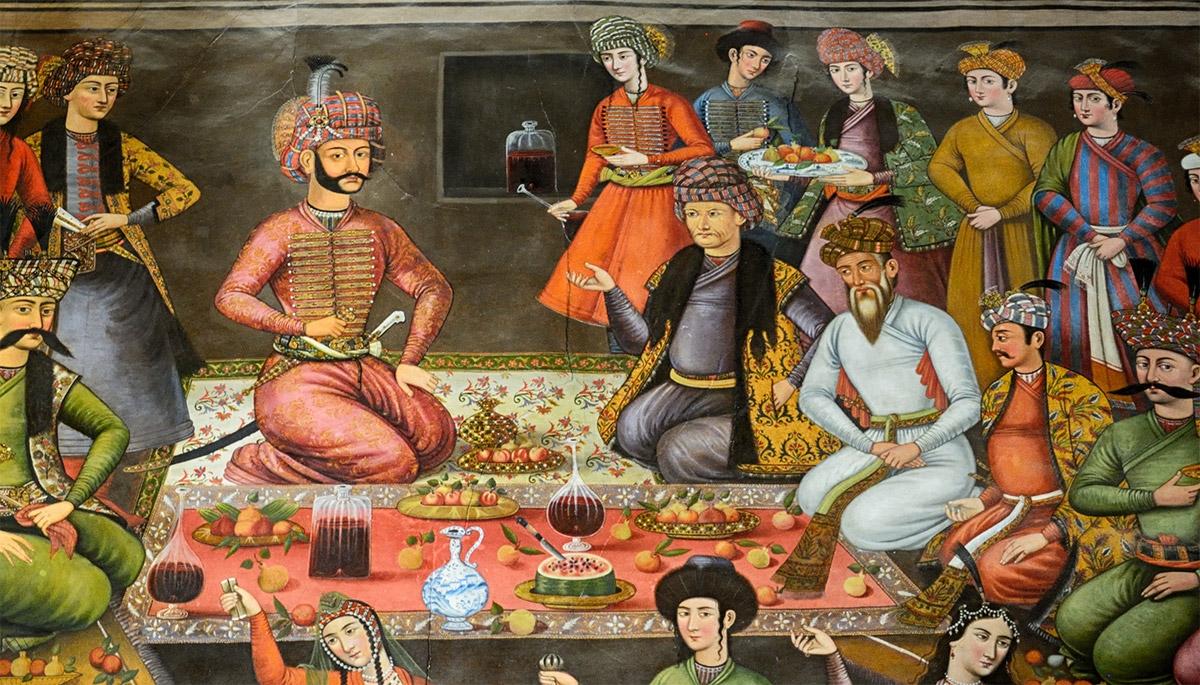 ADELAIDE HILLS WINERIES
Shiraz Wines
Shiraz accounts for about 40% of Australia's total wine output. Australia is second only to France for producing the wine we call Shiraz and what the French call "Syrah".
At least 25 Australian wine regions produce excellent Shiraz. From Queensland's Granite Belt to Tasmania's Tamar Valley, no other country offers such a range of Shiraz from a variety of terroirs (viticulture soils & regions).
The best Australian Shiraz wines tend to come from the South Australian regions of Barossa Valley, McLaren Vale, Coonawarra and the Adelaide Hills. Stylistically, these wines can vary from easy-drinking, fruity Shiraz to richer, fuller-bodied styles that reflect the wet, cold winters and warm to hot summers that are typical of these South Australian wine growing regions.
There has been much conjecture about the origins and name of the "dark red wine that smells like musk" immortalised by the 14th Century Persian poet, Hafez, and the Shiraz wine consumed across the world today.
The Ancient World
The City of Shiraz
In terms of viticulture, the countries described as Ancient World wine-makers include Turkey, Armenia, Lebanon, Georgia, Israel, Iran, Egypt, Syria, Iraq, Azerbaijan, Jordan, Cyprus, and Greece.
Evidence has emerged that confirms the supposition that the Persian (Iranian) tradition of wine-making stretches back thousands of years.
Six ancient clay jars were discovered by a team of American archaeologists at a site in the Zagros Mountains in northern Iran in 1968. The jars dated back to the Neolithic period more than 7000 years ago, and provide the first scientific proof of the ancient nature of Persian wine production.
Chemical analysis of one of the jars revealed that a dark stain at the bottom was wine residue. It is the oldest chemically-identified wine jar in the world.
The first evidence of grape cultivation near the city of Shiraz came around 2500 BC, when vines were brought down from the mountains to the plains of south-west Iran.
By the 14th Century, Persian wine production was heavily concentrated in Shiraz and "Shiraz" wine was immortalised in the poetry of Hafez, whose tomb in the city is still revered today.
Even today, Shiraz is known as the City of Poets, Literature, Wine and Flowers. It is also considered by many Iranians to be the City of Gardens, due to the numerous highly established gardens and fruit trees in the city, including Eram Garden.
In the 1680s, a French diamond merchant, Jean Chardin, travelled to Persia to the court of Shah Abbas. He attended elaborate banquets and recorded the first European account of how Shiraz wine actually tasted.
French historian, Francis Richards, maintains that Chardin's descriptions identified Shiraz as, "a very specific red. It was a wine with good conservation because generally the local wines very quickly turned to vinegar."
In 1979, when Iran's new Islamic rulers banned alcohol, they also shut down wineries, ripped up commercial vineyards and removed a wine-producing culture stretching back thousands of years.
Shiraz or Syrah?
According to local legend, the famous Hermitage vineyard in the Rhone Valley, France was founded by a 13th Century knight called Gaspard de Sterimberg, who it is rumoured, brought back a Persian vine from the Crusades.
The names Shiraz and Syrah have often been used interchangeably around the world. And it has been argued that 'Syrah' is a corruption of 'Shiraz' and therefore the Syrah wines produced in France originated from Persian Shiraz vines and grapes.
It has also been suggested that the word Syrah may hail from "Syracuse", a city in Sicily. Syracuse was a powerful city during the ancient Greek rule in 400 BC.
The definitive answer came in 1998 when DNA testing was carried out on the Rhone Valley vines to pinpoint their origin.
The DNA profiling showed that the Syrah variety was the result of a natural spontaneous crossing of an old southern France variety called Dureza with the Mondeuse Blanche grape from the Savoie region in the French Alps.
So wherever the name came from, it seems there is no genetic connection between Syrah grapes and the wines of the ancient city of Shiraz.
Syrah grapes have a reputation for being the heart of some of the darkest, full-bodied wines in the world.
courtesy: https://winefolly.com/deep-dive/the-secrets-to-syrah-wine/
The Old World
French Syrah
Syrah came to prominence in 'Old World' France during the 18th century in the Rhone Valley, where it is still the main red grape variety.
Syrah is now one of the most important grape varieties of the Rhone Valley region of France. In the northern part of the Rhone, it is the only red grape variety permitted to be grown for the production of a mono-varietal wine from appellations like Saint-Joseph, Hermitage, or Côte Rôtie.
In southern Rhone, like in Châteauneuf-du-Pape or most of the Côtes du Rhône, Syrah is generally blended with other grapes like Grenache or Mourvèdre, forming the famous GSM blend.
France remains the world's biggest producer of the Syrah grape given it is also planted in other French regions like the Languedoc-Roussillon.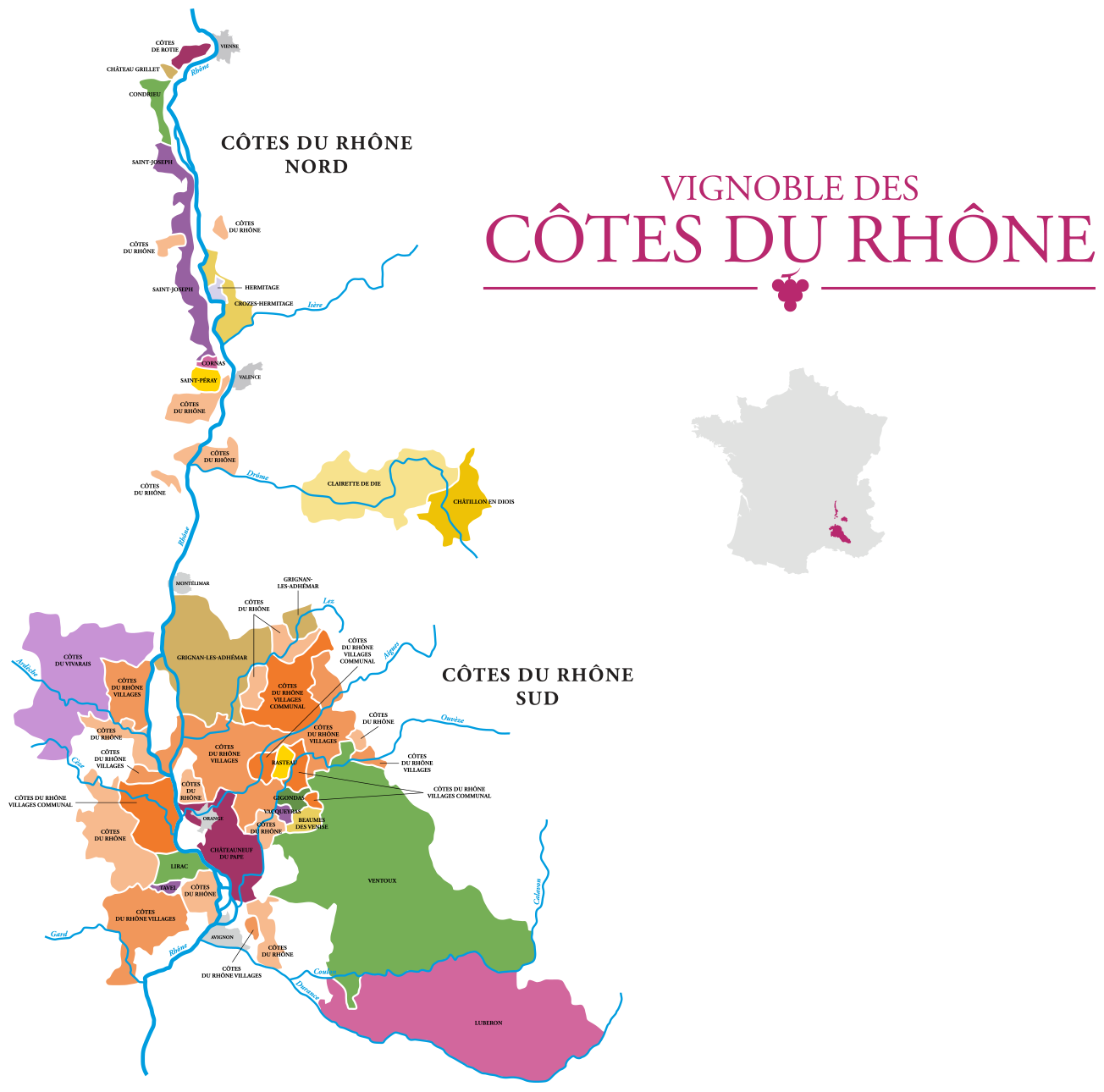 Italian Syrah
Historical sources tell us of the presence of the Syrah grape in Italy well before 1879 in various regions of the peninsula and Sicily. However, Syrah was not produced as a mono-varietal wine in Italy but rather it was mixed with the local red varieties.
Syrah vines practically disappeared in Italy after World War Two. However, in the 1990s Syrah made a resurgence especially in Tuscany and Sicily, followed by Sardinia. Today Italian Syrah wines will be competing in various markets with the international versions and while they may show less distinctiveness, they will be more affordable with the advantage of lower vineyard and processing costs.
The New World
Australian Shiraz
Outside France, the biggest producer of Syrah in the world is Australia where the wine is almost always called Shiraz.
In the 1830s, the first cuttings of Syrah were introduced from France to Australia by Scottish viticulturist James Busby, often referred to as "the Father of Australian viticulture." However, historical records show that he labelled these cuttings as "Scyras" and "Ciras".
His first consignment of vines was labelled "scyras" which many thought was a misspelling of Syrah. Apparently he knew about the Hermitage vineyard in France and the Persian Shiraz vine legend.
At that time European wine-makers sometimes imported wine from Persia to add sweetness and body.
"So perhaps Busby hoped the ancient name Shiraz would add some Persian mystique and flavour to his New World wine-making endeavour."
Anahita Shams. Does Shiraz wine come from Iran? BBC, 3 February 2017
https://www.bbc.com/news/world-middle-east-38771806
The grape variety was planted in the Sydney Botanical Gardens, then the Hunter Valley, before making its way to South Australia in the middle of the 18th century.
Shams maintains, "it remains a bit of a mystery exactly how Syrah became Shiraz" and she asks, "is it because of the wrong original labelling of the first cuttings, or because of the strong Australian accent?"
New World Wine Countries
The Syrah grape variety is now used in varietal wine production in the 'New World' wine-making countries of Australia, South Africa, United States, Argentina, Chile and more recently, China. While the names Syrah and Shiraz are both used in these countries to indicate the subtle differences in the style of a wine, the marketing term "Shiraz" is preferred in South Africa and Australia.
New Zealand has recently entered the club of countries producing Syrah. Kiwis nearly always use the term 'Syrah' to emphasise New Zealand's cool climate and the peppery and fruity style they produce.
These days Syrah indicates a wine generally made in a cooler climate in a more restrained style, while the Shiraz labelling is often assigned to a bolder tasting wine also produced from the Syrah grape.
"Some French producers have started using the term Shiraz to emphasize the New World style of Syrah wine they produce, in Languedoc-Roussillon in particular."
Anahita Shams, BBC 2017
Syrah vines are also important in Spanish wine-making but the produce from Syrah is mostly blended with other varieties and therefore the name Syrah rarely appears on Spanish wine labels.
The Spanish wine, Tempranillo, is the closest to the Shiraz styles of wine made in Australia.
Old World Wine Characteristics:
Lighter body
Lower alcohol
Higher acidity
Less fruity, more mineral flavours
New World Wine Characteristics:
Fuller body
Higher alcohol
Lower acidity
Pronounced fruit flavours
These distinctions in characteristics can almost certainly be ascribed to the differences between cool climate and warm climate wines.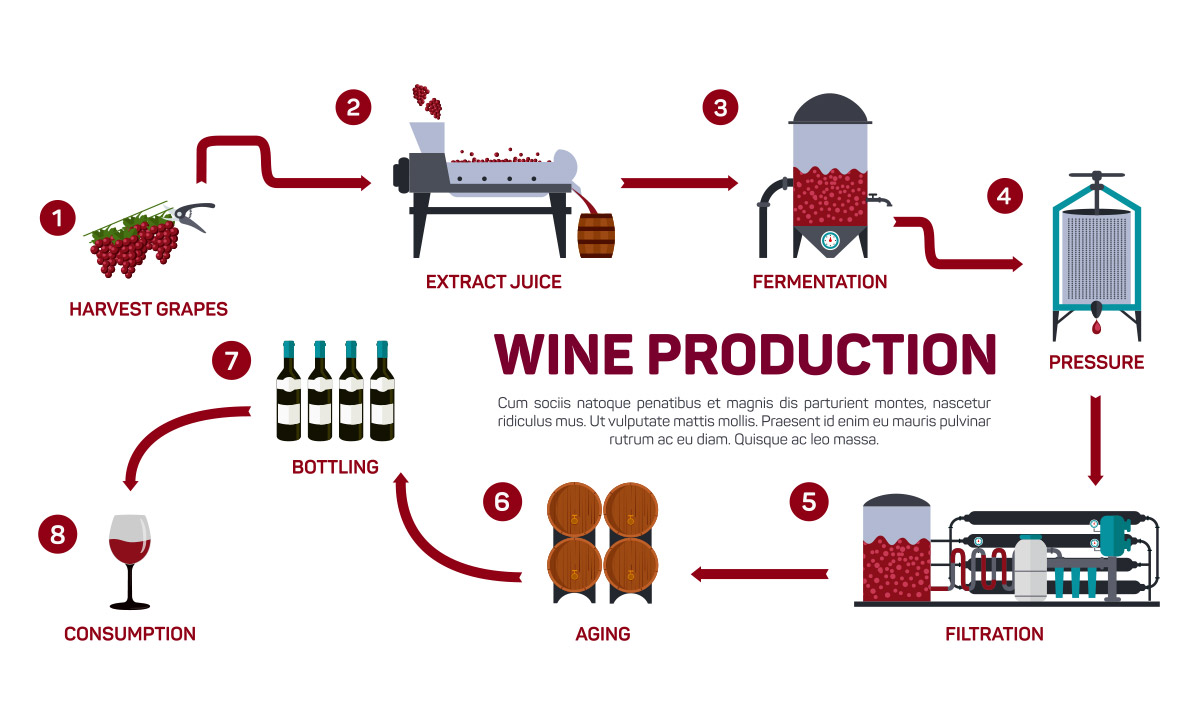 South Australian Shiraz
Although Australia is the second biggest producer of Syrah in the world and it accounts for approximately 40% of the country's total wine output, Syrah is almost always referred to as Shiraz in Australia.
Silesian settlers (a region encompassing parts of Poland, Czech Republic and Germany) immigrated to the Barossa Valley, South Australia in the mid 1800s. This region became home to generations of winemakers who took Shiraz production to new levels of quality and output.
Renowned Shiraz producers such as Orlando, Jacob's Creek, Seppelt, Henschke and Yalumba all have links to the original settlers.
South Australia produces some of the most famous (and expensive) Shiraz wines in the world.
Particular vintages of Shiraz wines such as the 2010 vintage from Henschke Hill of Grace vineyard (est. 1861) in the Eden Valley region of South Australia can fetch more than $1000 per bottle.
Many of Australia's early wine promoters were doctors, among them Dr Christopher Rawson Penfold who arrived in Adelaide in 1844 establishing Magill Estate. He called his property the Grange, a name that would become synonymous with Australian fine wine.
Penfold's first wines were available on prescription as they were thought to be of medicinal benefit to anaemic patients.
Penfolds Grange Bin 95 Shiraz (with a small percentage of Cabernet Sauvignon grapes) is produced from grapes sourced from the Magill Vineyard in Adelaide and other vineyards at Coonawarra and in the Barossa and Clare Valleys of South Australia.
Depending on the vintage, a bottle of Grange can cost from $500 to over $1000 per bottle. Individual bottles of the 1951 vintage are still held by collectors and one sold at auction in 2004 for just over $50,000.
Penfolds also produce other styles of Shiraz wines (more moderately priced) using Syrah grapes from the vineyards mentioned above and from Penfolds McLaren Vale and Adelaide Hills vineyards.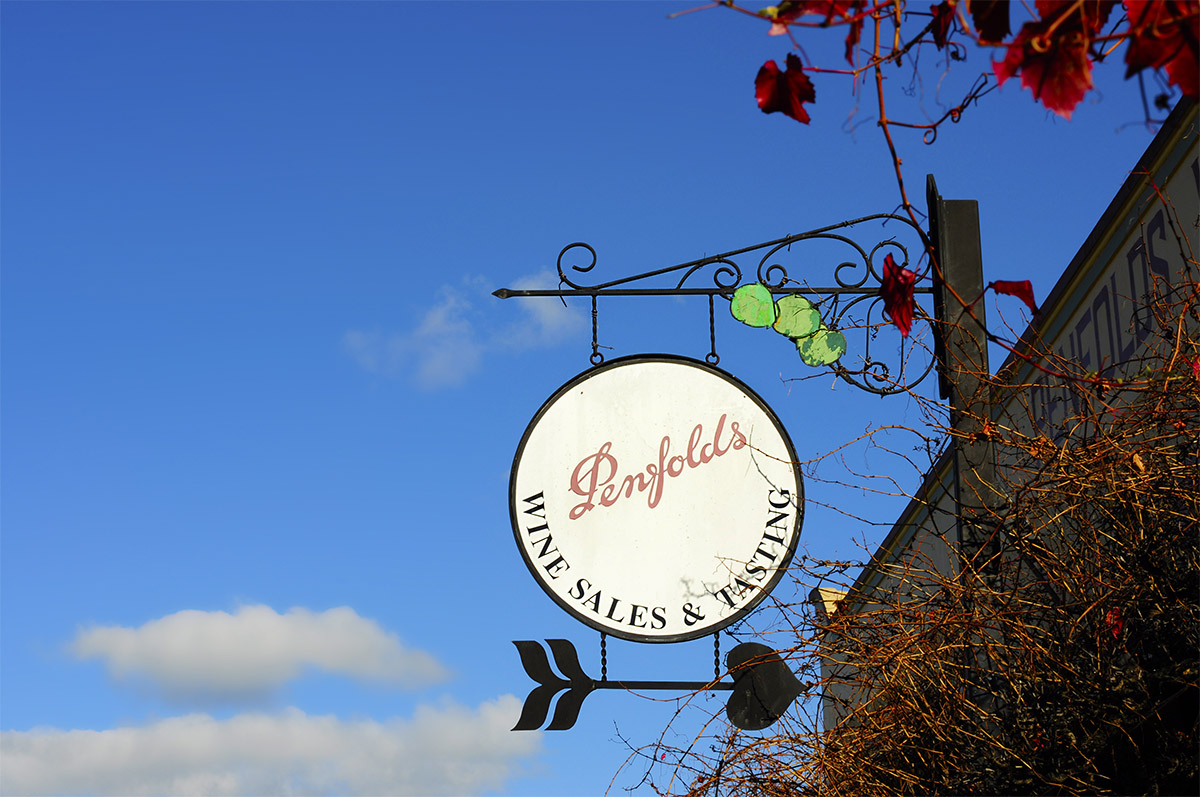 https://www.wineaustralia.com/what-s-happening/stories-of-australian-wine/november-2016/shiraz-the-story-of-an-australian-legend
A number of Australian producers in cooler areas have started labelling some of their wines under the name, "Syrah". These wines go well with game, duck, mushrooms, stews, veal and pastas with meat.
The bolder Shiraz styles with higher alcohol go well with grilled beef, lamb and other roasted or braised meats.
A big, bold, young South Australian Shiraz wine might taste 'tough' when freshly opened and will generally benefit from air and may even taste better a day after being opened.
However, a corked wine bottled may have been breathing slowly for years and it could be ready to drink soon after opening. Once the cork is pulled and the wine is poured, its remaining fruit aromas can dissipate quickly.
https://www.goodfood.com.au/drinks/how-long-should-you-let-your-red-wine-breathe-20130225-2f0v6
Full bodied red wines such as Shiraz (and Cabernet Sauvignon) should be served at a temperature between 16C – 18C degrees.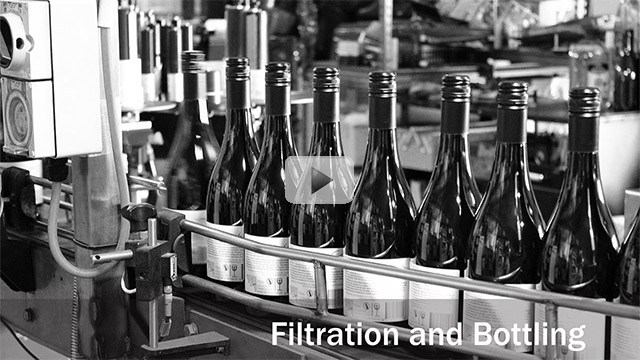 Shiraz Winemaking Process Video
Shiraz Winemaking Process
The following steps are taken in the production of Jacobs Creek Reserve Barossa Shiraz:
1 The First Taste of Grapes on the Vine – viticulturists and winemakers visit the vineyards to taste the fruit and determine the optimal time to start harvesting.
2 The Harvest – grapes are picked swiftly by harvester to retain freshness or by hand during the day if the vines are old and delicate or the terrain too steep.
3 The De-Stemmer – gently removes stalks from the grapes.
4 The Ferment – yeast is added and fermentation takes place for around 1-12 days.
5 The Press - after primary fermentation, the red grapes are pressed to separate out the wine from the skins and pulp.
6 Malolactic Fermentation - a natural process where malic acid is converted to softer lactic acid.
7 Oak Maturation - depending on the desired wine style, the wine is left to mature in oak barrels for a period of 6-24 months. Different types of oak impart different flavours. Jacobs Creek Reserve Shiraz uses a slightly higher percentage of American oak than French oak.
8 Filtration and Bottling - the wine takes its final, clear and bright form through filtration. Jacobs Creek reds are mostly bottled in screw cap for preservation of quality. A small quantity is bottled in traditional cork for the few countries that prefer it.
9 Bottle Maturation - after bottling, some premium reds are left for a further period, to mature perfectly before being released for sale. The timing is determined by the winemaker who considers when the flavours have become well-integrated and the wine has entered the start of its ideal drinking window.
https://www.jacobscreek.com/en-au/about-us/our-passions/winemaking-process/shiraz
Adelaide Hills Shiraz
To ripen fully, Shiraz needs a warm growing season, however, the most aromatic, elegant styles are grown in regions with cool nights and high diurnal temperature ranges - such as the Canberra District, Yarra Valley and Mornington Peninsula (Victoria) and the Adelaide Hills.
Adelaide Hills Shiraz defies the big, bold caricature [that is usually associated with] Australian Shiraz.
https://www.adelaidehillswine.com.au/region/styles/shiraz/
The Adelaide Hills Wine Region climate is distinctly cooler and wetter than most wine regions with four distinct seasons.
A typical Adelaide Hills Winter produces dominant rain with cold temperatures followed by rain tapering off and temperatures increasing with chilly mornings in Spring. Warm to hot Summers with cool evenings and the occasional "summer rain" are followed by Autumn, ushering in milder days with cool to crisp mornings that are ideal for slow, steady ripening of grapes.
Adelaide Hills is the leader in stylish, refreshing, elegant cool climate Shiraz wines with modest alcohol; attractive pepper and spice aromas; fine tannins and acid structures which deliver palate length and ageability.
Ilya Vineyards - Adelaide Hills
Paul and Sharon Bushell acquired 66 hectares of South Australia's magnificent Adelaide Hills country in 1997, and planted their first vines in 1999. Nestled on top of "The Range" at Kuitpo (Ki-po) a moderate drive from the city of Adelaide, the vineyards are at the southern end of the Adelaide Hills Wine Region.
ILYA Vineyards was the realization of Paul and Sharon's dream to produce outstanding cool climate wines from 100% estate grown grapes. Single vineyard, hand-crafted wines that showcase the unique terroir of the property is the focus of ILYA Vineyards.
Courtesy: Ilya Vineyards
ILYA Vineyards are meticulously managed in ancient ironstone soils, producing artisan wine created from a single vineyard.
"Our Terroir in a Bottle"
ILYA Wines can be purchased online through a secure e-commerce "shop".
ILYA Vineyard's 2016 Adelaide Hills Pinot Noir and 2015 Adelaide Hills Shiraz are both Sold Out.
ILYA'S current Feature Wine - 2017 ILYA Adelaide Hills Shiraz – is Still Available.

Enjoy now or cellar for 5 years
The 2017 ILYA Adelaide Hills Shiraz is a stylish medium bodied wine, showing intense purple and red hues with aromas of dark, red berry fruits and spicy, earthy notes.
The palate has lively, spicy, mulberry and blackberry flavours with a rich mid-palate, finishing with subtly dry tannins.
Matured in new and aged French oak barrels for 12 months, ILYA's 2017 Shiraz can be enjoyed now or cellared for up to 5 years.
Paul and Sharon welcome any enquiries you may have regarding their Vineyard, Winery and Wines.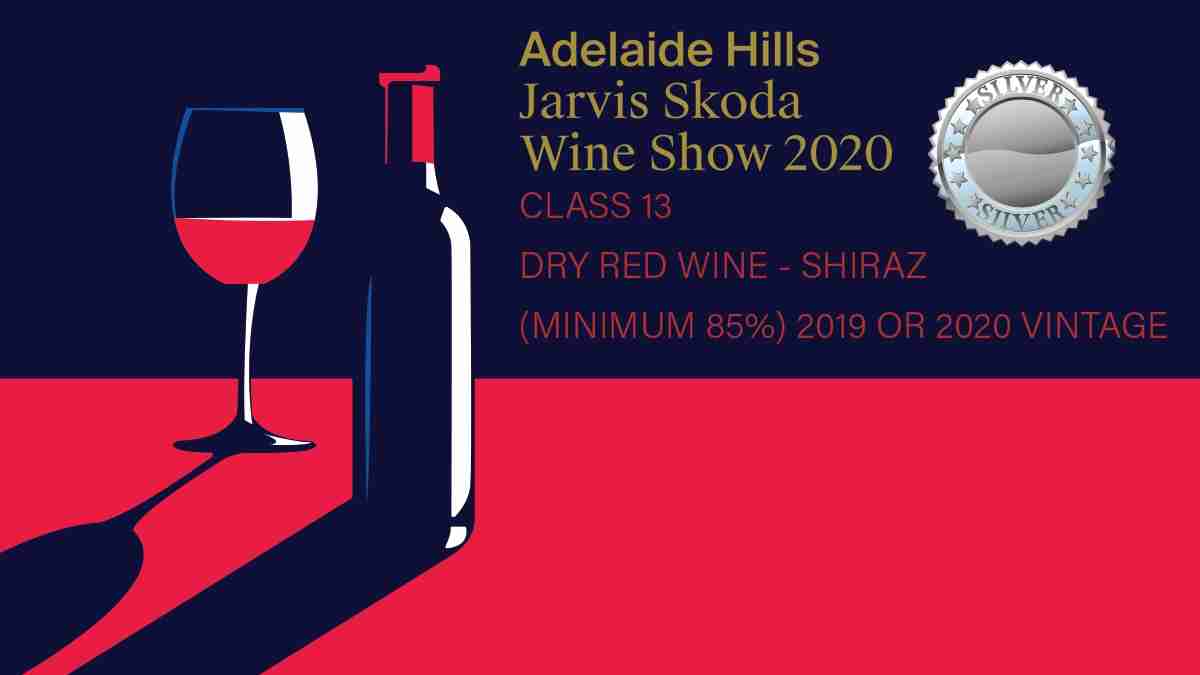 Researched, Compiled, Composed and Written by Dr Steve Gration – June 2020 Sources
https://winefolly.com/deep-dive/the-secrets-to-syrah-wine/
https://winefolly.com/deep-dive/new-world-vs-old-world-wine/ Anahita Shams. Does Shiraz wine come from Iran? BBC, 3 February 2017
https://www.bbc.com/news/world-middle-east-38771806
https://www.wineaustralia.com/what-s-happening/stories-of-australian-wine/november-2016/shiraz-the-story-of-an-australian-legend
https://www.jacobscreek.com/en-au/about-us/our-passions/winemaking-process/shiraz
https://www.adelaidehillswine.com.au/region/styles/shiraz/
https://www.ilyavineyards.com/
Recent Articles

---

---

---

---

---

---

---

---

---

---
View All News Articles
Categories
A Gold Coast SEO and Web Developer