Psychological Counselling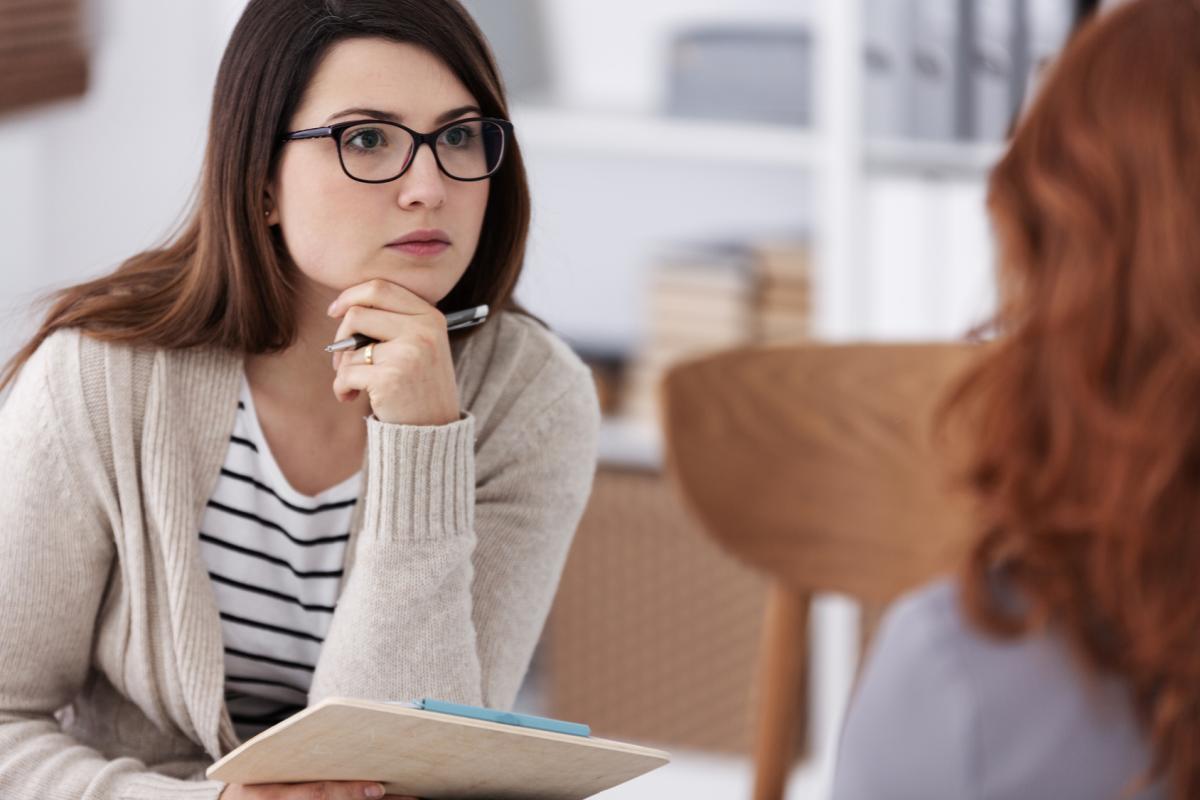 Psychological Counselling
Counselling De-Mystifying the Psycho in Therapy
Counselling, also known as therapy, talking therapy or psychotherapy, gives people the chance to talk to a trained professional in a safe and confidential environment to explore feelings, thoughts and behaviour.
Psychotherapy has a long history. The Ancient Egyptians c. 1550 BCE codified their knowledge of psychiatry, medicine and surgery in the Ebers Papyrus and the Edwin Smith Papyrus. The former mentioned dementia and depression, while the latter papyrus gave detailed instructions for various neurosurgical procedures. The power of magic (suggestion) was also recognized by Ancient Egyptians as complementary to medicine.
Modern western psychotherapy began with the practice of psychoanalysis, initially developed by Sigmund Freud and others at the end of the 19th century and described as the "talking cure". Freud's 1906 book Interpretation of Dreams signalled the blossoming of Psychoanalytic Thought.
Soon after, Alfred Adler left Freud's group and founded the school of individual psychology, emphasising the importance of feelings of inferiority and the inferiority complex. Likewise, Carl Jung drifted away from many of Freud's theories and consolidated the school known as analytical psychology, one of the central concepts being individuation and the acknowledgement of religion and spirituality.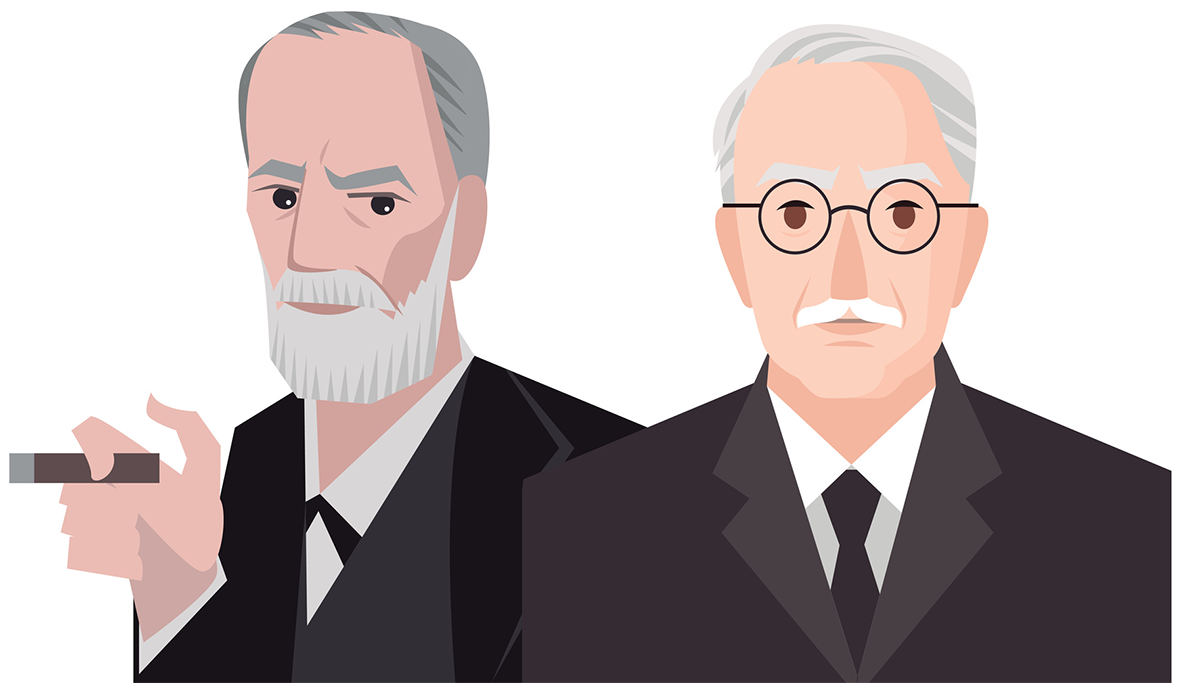 Counselling may assist people to handle everyday problems, distressing experiences, major life events, relationship and workplace issues and experiences from childhood.
Counselling is also commonly used as a key tool in helping to treat depression, anxiety, post-traumatic stress, bereavement, violence and sexual abuse, substance dependence (and other addictions such as gambling), learning difficulties and major illnesses including mental illness.
The Role of the Counsellor
Counselling with empathy by a qualified and caring therapist can also begin the process of developing insight, self-awareness and personal empowerment. Close friends and family can sometimes help us through life's difficulties but their assistance may not always be enough.
At its best, counselling can help:
Put life situations in perspective
Help find practical solutions and approaches to challenges
Give a new sense of confidence in making choices
Deal more effectively with other people
Contrary to popular belief, the role of a counsellor is not to give advice. Counsellors help people question the way they look at things; the way they behave and react to situations or people; and help clients to develop strategies for dealing with their situations.
Different schools of counselling may do this in different ways, but in general, the process involves the Counsellor getting to know their clients, listening to them, developing an understanding of their circumstances and offering appropriate support and insight.
Individual Counselling - A counsellor meets a client on a one-to-one basis.
Couples Counselling - A counsellor meets with two (or more) clients who are in a relationship. Some 'couples counsellors' also meet with the people in the relationship individually.
Family Therapy - A counsellor works with the whole family as a system to explore the way family members interact with each other and how they may be able to function better together.
Group Therapy - A counsellor leads an open discussion or counselling exercise for a group of people, often with similar issues of concern (such as substance issues, grief, sexual assault, illness or anger), who get together on a regular basis to share their experiences.
Self-help Groups - People who are experiencing similar problems, such as loss and grief, trauma, divorce or illness, meet to discuss common issues and problems, often without a counsellor to lead the discussion.
Phone and Online Counselling - Long-term phone or online counselling is generally the best option for people who find it difficult to physically visit a counsellor; for example, people with a disability or living in remote areas.
https://www.wire.org.au/counselling/
Who Qualifies as a Counsellor?
In Australia, the titles 'psychotherapist', 'therapist' and 'counsellor' are not regulated by government - anyone can use these titles. However, the titles 'psychologist', 'psychiatrist', 'social worker' and 'occupational therapist' require specific qualifications.
Many health professionals undertake further training in psychotherapy and counselling. Other practitioners do not have a health profession background but have completed training in psychotherapy and counselling.
As with any professional, it is important to ask about qualifications and experience before employing a counsellor.
Doctors (GPS)
Visiting your family doctor, also known as a general practitioner or GP, can be a good place to start. They may manage your mental health themselves, or refer you to a psychiatrist, counsellor or social worker.
Psychiatrists
To see a psychiatrist, you first need a referral from your GP. Psychiatrists are qualified medical doctors with an additional specialisation in psychology and mental health. Some psychiatrists focus solely on conducting medical tests and prescribing and managing medication, while others have extensive training and experience in counselling. Many psychiatrists specialise in a particular disorder or group of disorders.
Psychologists
Psychologists in Australia are required to have an honours degree plus a two-year supervised internship or a postgraduate qualification. They may have a non-medical (PhD) qualification that allows them to use the title 'Dr'.
A 'counselling psychologist' has a strong focus on relatively healthy individuals who have fewer pathological mental problems. A 'clinical psychologist' has a stronger focus on those with a psychosis or other serious mental illnesses.
Counsellors/Psychotherapists
Counsellors and psychotherapists have been trained to talk you through a variety of problems. They may have a range of different qualifications and employ different techniques and approaches.
Social Workers and Occupational Therapists (OTS) in Mental Health
In addition to focusing on their clients, qualified social workers and occupational therapists also focus on a client's environment, living arrangements and life skills including problem solving, daily routines, anger and home or work risk and safety issues.
(adapted from https://www.wire.org.au/counselling/)
A Range of Counselling Services
Relationships Australia offers counselling services in many locations across Australia. In each state and territory, Relationships Australia organisations have an independent board, a chief executive officer, a senior executive team and staff that support a range of services for clients.
While a large proportion of Relationships Australia work is funded by the federal departments of the Attorney-General and Department of Social Services, each organisation receives additional funding for particular services from their respective state and territory governments.
Relationships Australia lists a diverse range of Counselling services:
Family and Relationship Counselling
Separating and Divorcing Couples Counselling
Marriage Counselling
Online Relationship Counselling
Sexual Concerns Service
Pre-Parenthood Check-up Service
Family Dispute Resolution
Family Violence Prevention
Rural and Remote Counselling (Telephone)
Children's Contact Services
Aboriginal and Torres Strait Islander Communities and Families
Workplace Services
Problem Gambling
Elder Relationship Services
https://www.relationships.org.au/what-we-do/services/counselling
Other counselling services available in Australia include:
Women, Non-Binary and Gender Diverse People's Counselling
Pre-Marital Counselling
Couples Therapy
Personal Counselling
Suicide Counselling
Suicide-related issues often require immediate action and swift access to suicide prevention and support services. In emergency situations phone: 000
For free access to immediate suicide prevention and counselling services (or referrals of people at risk) in Australia, the following organisations can be contacted:
Beyond Blue - 1300 22 4636
Lifeline - 13 11 14
https://www.suicidecallbackservice.org.au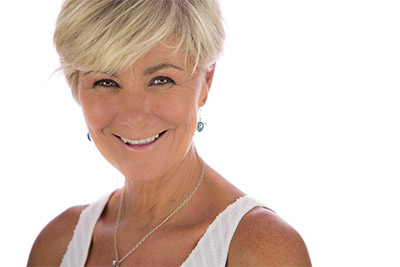 Mindfulness Training
Jiselle Saraghi, the founder of Inner Calm Counselling - Gold Coast, Queensland specialises in relationship counselling
Jiselle offers the following counselling and therapy services:
Relationships
Premarriage
Workplace Issues
Couples Therapy
Personal Counselling
In addition to the above services, Inner Calm also provides 'Mindfulness Training'.
"Mindfulness is the practice of bringing more awareness to our everyday activities, from eating, drinking and breathing to brushing our teeth and washing our hands. Put simply, it is about becoming present in an ever-deepening way, paying attention to the huge number of things present in each passing moment. These things include thoughts, emotions, sensations and our environment.

Central to mindfulness is breaking the unconscious identification with/belief in our thoughts, which usually happens when we don't pay enough conscious attention to the 'now'.

Mindfulness can be practised 'anywhere, anyhow, anytime.'

Western medicine and psychology now embraces the benefits of mindfulness and it is being successfully integrated into many mainstream programs as a means to manage chronic pain and to treat many psychological conditions ranging from anxiety, depression and addictions to eating disorders."
B.Ed, Grad Dip Counselling, Masters (Counselling and Human Services)
ACA Level 4 Airta, Australian Imago Relationship Association
Certified Imago Relationship Therapist
Holistic Counselling
Kim Carolan is the founder and owner of Thrive Health Solutions - Sunshine Coast, Queensland. Thrive offers Holistic Counselling for the person who wants to make positive changes that are everlasting. The focus is on the whole person and their interconnected aspects of the body, mind, emotions and spirit.
Thrive Health Solutions also offer pathology and functional testing to ascertain the underlying causes of illness. Treatment may consist of dietary modification, detoxification, herbal and nutritional medicine as well as isopathic (natural) medicine. This form of health has been around since ancient times and looks at the whole body, treating each person as unique.
Treatments are individually tailored in order to bring biochemical processes back into a state of harmony and healing to bring about an experience of health, wellness and vitality.
Kim also offers sanum therapy - working with a client's desire for systems, concentration, settled conditions and step-by-step progress and the opposite urges for change and new experiences.
Metabolic Balance® is an individualised scientifically based weight adjustment program also available at Thrive Health Solutions. You can lose weight (or gain or maintain weight) depending on your needs. This program is totally personalised to the client based on their specific blood chemistry, food dislikes or allergies and health conditions.
"Holistic counselling uses the body's intelligence or cellular memory which goes beyond the conscious mind and thinking, to the core issues where a deep understanding is gained, allowing for healing and beneficial change."
Kim Carolan
B.HSc ND - Bachelor Degree of Health Science and Naturopathy
Advanced Diploma in Holistic Counselling
Metabolic Balance® Coach
Cognitive Behavioural Therapy (CBT)
Will Drotsky is the founder and principal psychologist of the after-hour psychology practice PsychologyCare. He is a Clinical, Forensic and Counselling Psychologist in Miami on the Gold Coast.
A trained specialist in various therapeutic treatments including Cognitive Behavioural Therapy (CBT), Will incorporates a holistic and integrative approach to best meet the needs of his clients. Cognitive Behavioural Therapy (CBT) is a focused, problem-solving psychotherapy that has been shown in hundreds of studies to be highly effective for the treatment of many mental health problems.
PsychologyCare also offer TheraCoaching:
"TheraCoaching is a combination of therapy and coaching devised to help clients move forward in achieving their goals. We help you to break through your obstacles, set realistic goals, boost motivation and ultimately achieve personal and professional success."
Will Drotsky
Honorary Teaching Fellow at Bond University - Gold Coast.
Supervisor Masters and Doctorate Clinical Psychology students at Bond University and Griffith University.
Gestalt Therapy
Established by Rowan Bradley, Connection Counselling Australia is based on the Sunshine Coast, Queensland. Rowan is a psychotherapist and yoga teacher. She has over 25 years experience working in the area of health and healing, spanning both Eastern and Western modalities. Rowan specialises in relationship counselling, with a focus on connection.
Gestalt therapy was developed by Fritz Perls, Laura Perls and Paul Goodman in the 1940s and 1950s, and was first described in the 1951 book, Gestalt Therapy.
Gestalt therapy is an existential/experiential form of psychotherapy that emphasizes personal responsibility and focuses upon the individual's experience in the present moment, the therapist-client relationship, the environmental and social contexts of a person's life and the self-regulating adjustments people make as a result of their overall situation.
Rowan's work also includes:
individual therapy
couples therapy Sunshine Coast
family constellations
energy balancing
yoga classes
workshops and retreats.
Rowan completed a Masters of Gestalt Therapy and Family Constellations and continues to study Imago Therapy.
"Gestalt Psychotherapy was the catalyst for me to understand the cycles that we are operating within and the way in which those cycles can be interrupted and unfinished which results in ongoing repetitive patterns which lead to unfulfilled experience and dissatisfaction."
Rowan Bradley
2018 Clinical Training in Imago Couple Therapy
2017 Masters Degree in Gestalt Psychotherapy
2016 Family Constellations Facilitator Training
2013 Graduate Certificate in Gestalt Therapy
1993 Diploma of Yoga Teaching
1988 Registered Psychiatric Nurse
Choosing a Counsellor
Your counsellor should have experience in the issues you want to explore. You should feel comfortable with them as a person.
Before choosing, write down what you are looking for in a counsellor; for example, it may or may not be important that your counsellor is male or female, older or younger, or of the same sexuality or cultural background as yourself. You may want to interview more than one potential counsellor.
It's a good idea to ask some questions over the phone before making an appointment. You may also want to list some specific issues you are having and ask potential counsellors about the experience they have in these matters.
Counselling Costs
Counselling can be expensive - but you may be able to access rebates, low-cost or free counselling.
In Australia, people experiencing a mental health disorder (such as anxiety or depression) may be eligible for a Mental Health Care Plan under Medicare, offering rebates for up to 10 individual or group sessions per year with a psychologist, social worker or certain other allied health practitioners.
You will first talk to your GP, psychiatrist or paediatrician, who will work with you to create and monitor the plan. You may also be able to claim sessions if you have private medical insurance. Check your private insurance policy or ask about rebates if selecting new coverage.
It is worth asking counsellors in private practice if they have a concession rate. Some will charge on a sliding scale depending on your income and circumstances and can offer greatly reduced and affordable rates.
Your workplace, school or university may provide free or low-cost counselling or be able to help you meet the costs. Universities that conduct counselling courses also often have clinics where their advanced students provide low-cost counselling.
Community health centres and community welfare, family and relationships services may offer free or low-cost counselling. Be aware that there can often be a waiting list to access these counsellors.
(adapted from https://www.wire.org.au/counselling/)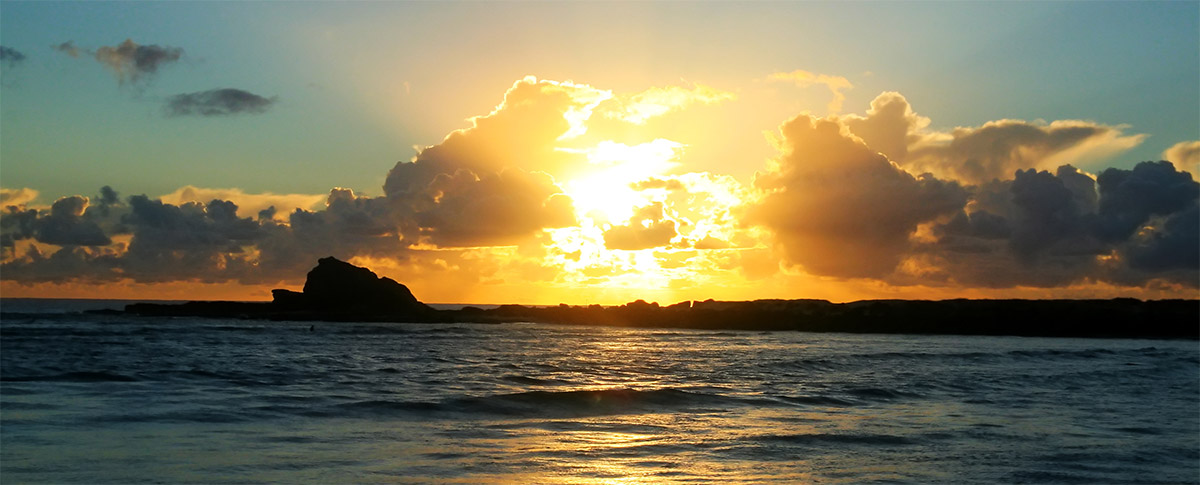 Researched, compiled, composed and written by Dr Steven Gration - June 2019
Special acknowledgment to WIRE -Women's Information and Referral Exchange Inc. Victoria, for their excellent online information regarding Counsellors.
Recent Articles

---

---

---

---

---

---

---

---

---

---
View All News Articles
Categories
A Gold Coast SEO and Web Developer