Website Security
Is your site monitored daily for attempts at hacking?
If not it should be especially if you are holding customer details like names and emails and you are using a Payment Gateway.
Many sites use open source systems and default passwords. These systems are constantly targeted by hacking attempts.
If your site is popular and starts to grow - pay particular attention to securing your valuable clients information.
How can your site be compromised?
Any one at the hosting company
Your designer and any outsourced coder
FTP details found on your computer by a hacker
Non updated code that has vulnerabilities
Code injection from forms or subscriber lists
Direct injection via scripts
Backdoor entry via ports
On shared web hosting another site gets compromised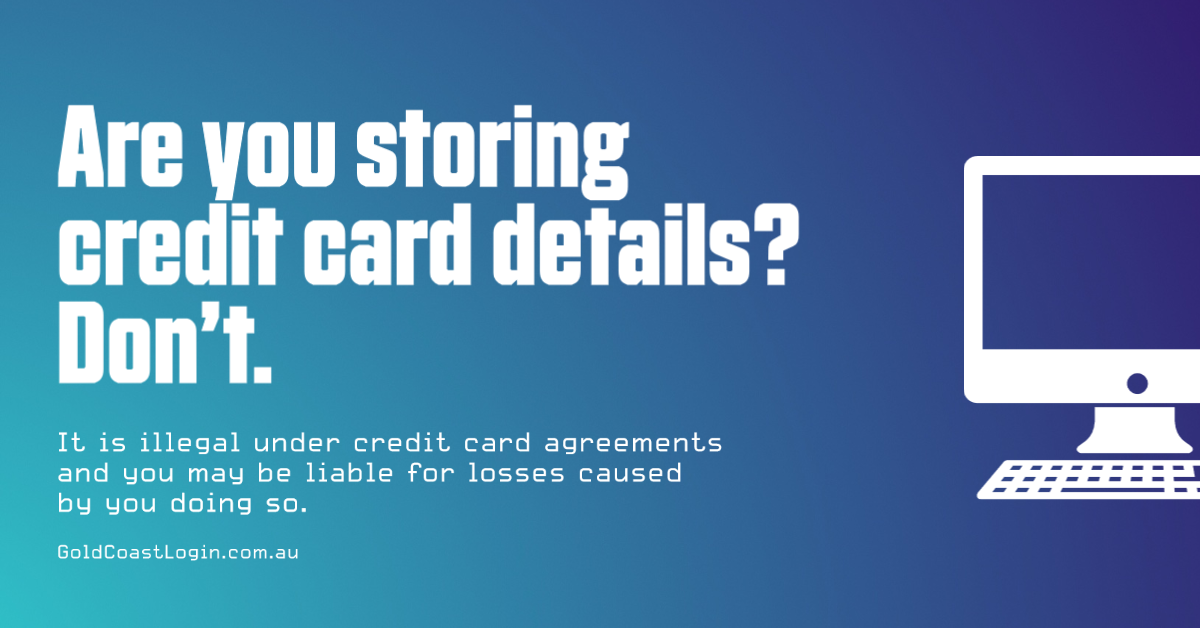 Storing credit card details
Don't it is illegal under credit card agreements and you may be liable for losses caused by you doing so.
The best defence mechanisms
Using the best web hosting
Site monitored for changes daily by the web developer or yourself
Capture forms irritating and can be avoided with a custom system

With open-source Shopping Carts and Content Managagement Systems you will often see the use of bot prevention techniques that are very irritating to use as a user.
With our custom websites this type of annoying spam prevention is not needed as being a custom system we create spam checks that are totally effective and adapt to changes and new bots as they are developed.
One classic example recently was on a Hearing Aids Australia site as series of forms were being lodged that got through our other checks but every one had a suburb of New York. Being an Australian site we could just stop anyone with New York as the suburb and eliminate a new pest.
Hence the amount of spam the site gets is effectively nil and users are not made to type and retype cryptic words.
Physical Security
Alarms and Security Brisbane specialists Weiss Electrical suggest you also consider how secure your premises are. Can someone simply come in and walk away with valuable business equipment? Arm and disarm your home or office from your smart phone.
About the author
Philip Hoile has lectured at Griffith University in e-business, advanced e-business, e-commerce and User Interface Design. A web developer since 1996 specialising in programming website Content Management Systems.
My interest in web marketing stems from a desire to improve client outcomes.

Disclaimer Information is presented here that may go out of date or expresses an opinion. This does contain information from sources I have an association with (i.e. I use thier services)
Payment Gateway Articles
Payment Gateways in Australia»
Instant Payment Gateway»
iPhone Payment Gateway»
Website Security»
Payment Gateway Comparison Tool»
Payment Gateway Case Studies»
Setting Up a PayPal Account»
How to setup a Shopping Cart with Paypal»
Currently Stripe is my go to payment gateway


SEO that will not bankrupt your business
A Gold Coast SEO and Web Developer