The Importance of the iPhone
Why the iPhone is important to your business
The iPhone Revolution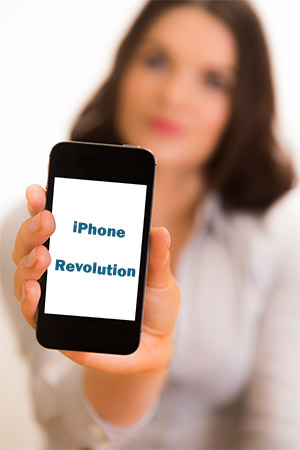 The iPhone is going to change the Internet landscape in a way no other technology has in the last decade.

Forget about Facebook, Twitter and other websites, this device is going to bring about change that the business community may find disruptive. In fact it is the classical disruptive technology that the Internet was so many years ago.

Read on to hear my argument as to why this device is special and how other hyped Social Network sites whilst important are not a platform change - they may just be a flash in the pan....


The importance of the iPhone
My 15 year old niece Laura just forked out $750 for an iPhone and has already chewed up half a dozen mobile phones. Laura has to go prepaid due to a few overruns on previous plans. Its a networked device so she can sit at home and run YouTube videos where ever she is around the house.

Why does a 15 year old purchase an iPhone with her own hard earned funds?
Are books becoming obsolete?
Some schools are already integrating iPhones into their systems and not providing text books. One reason for this is the unique easy reading capacity of this device. It reacts to hand movements and can be turned on its side for easier reading.
iPhone 11 Pro first video out of the box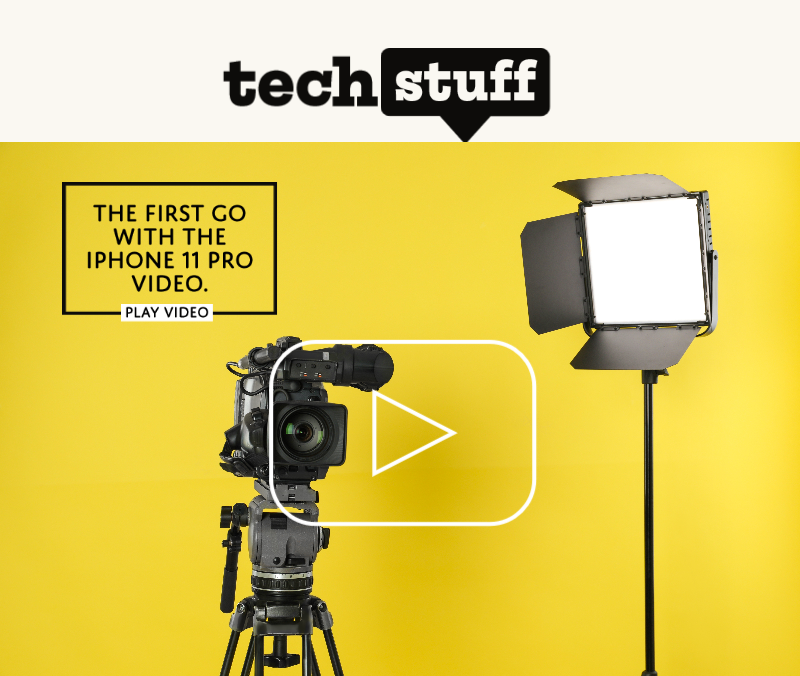 Video first go with an iPhone 11 Pro (IMG_0001.mov)
What do Mac World say about the iPhone 11 Pro?

| FEATURE | MAC WORLD | COMMENTS |
| --- | --- | --- |
| DISPLAY | "Apple's OLED iPhone displays are hardly news at this point, but the ones in the new Pro line look to be among the best in any phone available" | High pixel density has to be a bonus. |
| BATTERY | "Apple iPhones have always had great battery life, but the iPhone 11 Pro and iPhone 11 Pro Max push it even further." | Battery technology continues to advance. |
| CHARGING | "If you buy an iPhone Pro, you'll get an 18W adapter." | Moving away from a 5W adapter means faster charging. |
| CAMERA | "For the first time ever, Apple has brought a three-lens array to the iPhone" | You can switch between modes or take a shot with all 3 lenses. |
Read the full iPhone 11 Pro analysis from Mac World.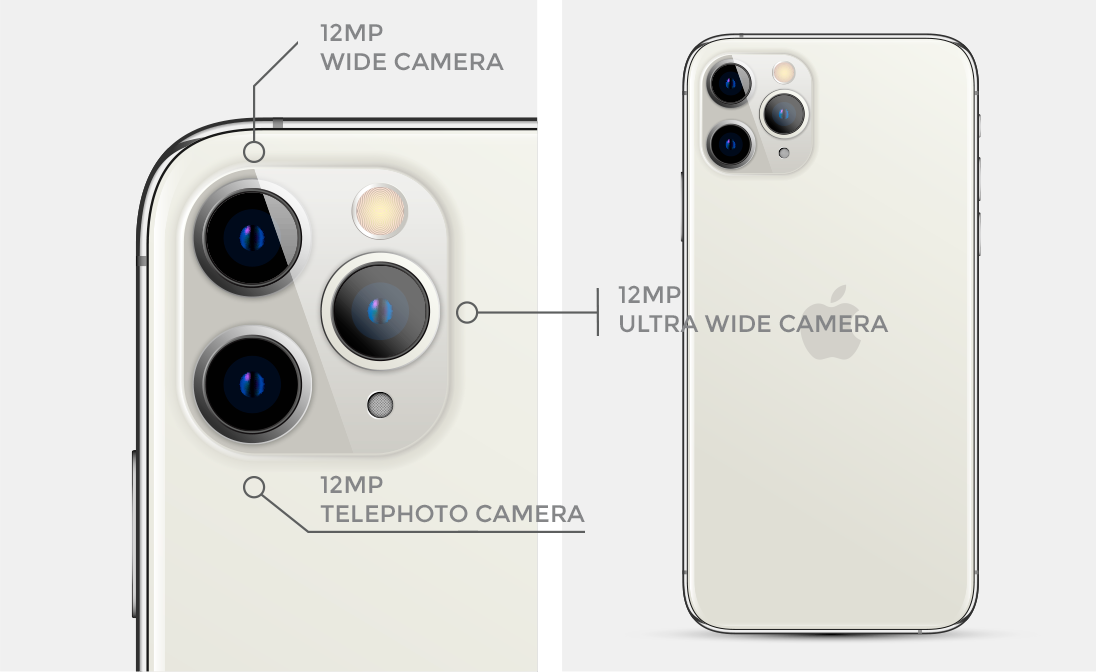 iPhone Tip - Record Screen (IOS 14 + and iPhone 11)
Recording high quality screen in real-time on any device requires some serious processing power.
Step 1 Add Screen Record to the Control Center
Go to Settings>Control Centre>tap add button next to Screen Recording.
This means the ability to record the screen is added to your control center. The control centre is accessed via a swipe from the top-right corner. Notice that the record button is now available.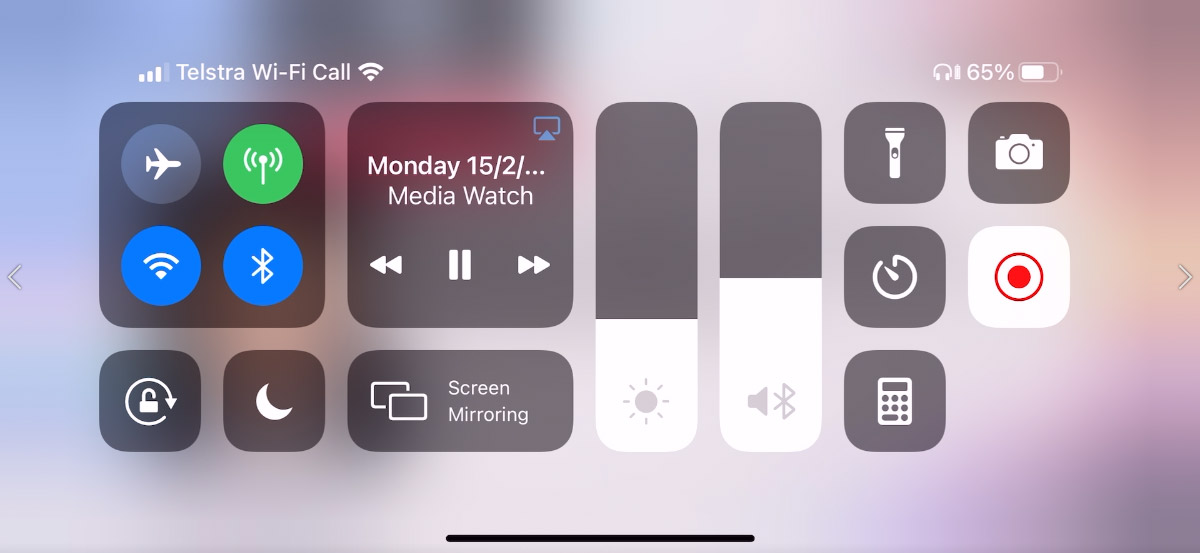 Step 2 Start what you want to record
You can now swipe from the top-right corner and record. You will need to swipe away the control center. In the image above we have recorded a snippet and have swiped the control center back in. Click the red recording button to stop the recording.
Step 3 How to use your recording
On an iPhone 11 the recording is saved to photos. The resolution of the video will reflect the resolution of your device. This is where recent iPhones really shine. The resolution and audio quality can be used in videos productions.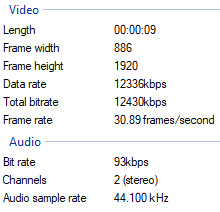 With that extra resolution and processing power comes a hefty generated sized file (MP4). Just 9 seconds of video at 30 frames per second came to 14.8 mb. For me that is about the maximum I can send via email. Hence to send larger screen recordings I use WeTransfer.com because it does not require a login, just verification of your email.
No doubt there are a bunch on size and quality on depending on your device and your settings. The amazing thing is the resolution is enough to use screen content from your phone on a professional presentation or production. On an iPhone 11 the resolution was 1920 px * 886 px. A YouTube video will often be 1280 px * 720 px or 1920 px * 1080 px.
Previously devices did not have the processing power to effectively record the screen for use in quality video.
iPhone Tip - Edit faster with 3D Touch
IOS 11 has one particular improvement that makes updating text easier - moving to a particular part of a sentence is now very easy-:
Edit faster with 3D Touch
Press firmly anywhere on the keyboard, then lightly slide your finger to move the insertion point to where you want to edit text.
iPhone Applications
This is a very tightly controlled platform. Great for Apple who need to approve the following -:
Any Application
A developers Licence
Whether the application conforms to their standards
Every application sold earns the creators of the iPhone a commission via the iPhone store
Can only be developed on an Apple Mac
iPhone Apps revolutionising Hearing Aids
The very latest advanced hearing aid Phonak Paradise is totally integrated into your smart phone. It supports most smart phones. Hearing Aids are now inseparable from your phone. The extra features and streaming actually revolutionise hearing aids.
For example you can carry out conversations with your phone in another room with total clarity. This almost makes hearing impairment an advantage.
Check the amazing iPhone features of the Phonak Audeo Paradise Hearing Aid. You can even use it as a streamer from your TV.
Related topic Is BlueTooth making costly Hearing Aids redundant?

Coles supermarket has an iPhone application Its free and allows you to purchase items for a specific recipe.

Samsung and HTC phones are becoming very iPhone like They can all take photos, video, audio, email and look very similar to an iPhone. But my niece wanted an iPhone.
Samsung (Nov-11) won a battle with Apple to allow the right to sell its Galaxy 10.1 tablet in Australia after the Federal Court overturned a ban on the sale of the computer.

Check our article on processing payments on an iPhone app via a payment gateway

Apple blocks Adobe Flash and others from creating iPhone applications for the Apple istore. This is quite significant as Google Android is working in the opposite direction allowing anyone to create applications and creating a system where anyone (not necessarily a programmer) can create them.
However now Flash developers can leverage their skills and make apps for the ios market with the latest software and libraries.
iPhone 6 very refined
Moving from an iPhone 4S to the iPhone 6 we can see some incredible refinements. The battery lasts longer, the audio is very clear and the screen space and quality is excellent.
Siri is very efficient being able to set alarms and book reminders and even tell you what song is playing on the radio very accurately.
iPhone 4 has problems
The iPhone 4 launched in the US recently has antenna reception problems. Will Apple launch the same device in Australia this month?
Twitter is great but may not survive
Yes I made that statement - very wrong!
Everyone has their 10 cents worth on Twitter so here is mine. A few years ago I asked my Griffith eCommerce students to examine the following social networking sites:-
Twitter
Google - YouTube
Yahoo
Facebook
MySpace
MSN
Prior to that I asked the students to join a private Twitter group for the subject. When I sought permission from my supervisor at Griffith, Steve asked me to compile my findings on the learning experience and Twitter so every Twitter article in the Financial Review and other sources I am compelled to read.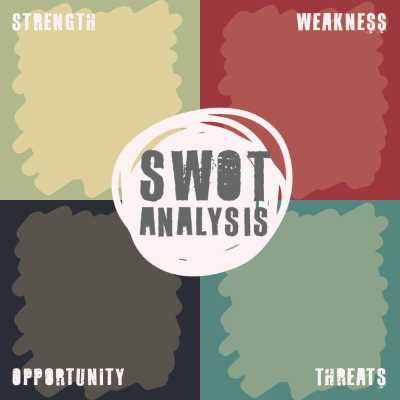 The students (approx 100) had to analyse the sites and report on recommend which is worth investing in and justify their answer using well documented measures like SWOT analysis (its good practise to develop business and marketing plans for any website).

Google makes most of its money from search engine ads and in my opinion bought YouTube for $1.65 billion US so that no one else would get it. It was protecting its market. Yahoo and MSN are complex portals that are very sticky (hold people on their site).
MySpace is losing advertising revenue and is haemorrhaging to Facebook - but Facebook may not even make any profit anyway and generally once these sites try to create profit from running these massive servers and data the public jump to the next thing. They generally rely upon an advertising supported revenue model, and users often vote with their feet when they get advertised to.

Twitter if you don't know by now is a micro blog with a 140 character limit and a cute interface. It may make some revenue from sending SMS messages, but actually claims not to have any revenue model. It has had some server issues due to the volume of 'tweets'. Its great for celebrities or any company that needs to put bite sized info out and people can follow them. Interestingly our travelling pro surfers use it to communicate to their fans and it really allows you to be a part of someone's life. But it may not actually be profitable.

I am a Gold Coast search engine optimization specialist and my initial concern was does Twitter effect search engine rankings and if so I had better get involved. The answer is yes and no - the actual links are not passing on any value as such but any traffic on a website has a value to Google.
It has been documented that Twitter has a 40% retention rate with Facebook having massive growth at the moment. YouTube may not make any money at all either. It is predicted that eventually with a 40% retention rate Twitter will run out of people and start to decline.
Predicting the future - the iPhone future
Why does the iPhone interest or effect your business?

As a web developer and probably like everyone else in a business we need to focus on where our best efforts should be directed. So issues like web standards, programming languages, emerging technologies need to be assessed to ensure we do not find ourselves on the scrap heap.

In 2000 I read a paper (secret I think at the time) about how Google was created and the basis of how their search algorithm worked. I started integrating this into my websites and content management system with some amazing results. Years later the value of that research has allowed me to be very effective at the time when getting to the top of Google is well recognised as a cost effective marketing tool (now). Typically in that same time it is difficult to justify 3-5 k on a website for some clients because competition and perceptions are that these are now cheaper. The real cost of a dud website (opportunity cost) is another story.

Other technologies like Flash Development (previously the best animation software) now made redundant by the iPhone revolution any thing Google - Google Calendars, Google Maps, Payment Gateways are important technologies and require an understanding to give the right choices to clients.

Now I realise the benefit of marketing, and actively seek textbooks and experts on the topic. Marketing a business profitably is very important.
By now you are probably thinking this bloke is wonderful where do I buy the tickets? But the point is the iPhone is going to have an effect on us.
Should your website look differently on an iPhone or smart phone?
This is an issue - there is never a one size fits all approach, simply because you can make a site perform well on any device without actually looking different.
Some sites work well if they detect it is a mobile device and shape the content accordingly. It really depends on the website because many people do get frustrated when they are forced into a mobile site when really they want the main web version. Hence a responsive website design adapts to different sized screens. It uses one set of code with multiple display rules.
About the author
Philip Hoile has lectured at Griffith University in e-business, advanced e-business, e-commerce and User Interface Design. A web developer since 1996 specialising in programming website Content Management Systems.
My interest in web marketing stems from a desire to improve client outcomes.

The iPhone is the classical disruptive technology that the Internet was so many years ago


SEO that will not bankrupt your business
A Gold Coast SEO and Web Developer