SEO Gold Coast
SEO is not complicated it is simply a process that makes your site more popular.
SEO or Search Engine Optimisation is where a site is found high in search engines like Google. Not by paying Google for adwords. Your site rankings are is rewarded by being regarded by Google as being the best match for the query. This is achieved by producing exceptional quality content in a variety of mediums.
We are better at SEO than just about anyone on the Gold Coast for the following reasons -:
We have been doing it longer (started before Google existed)
We do it ourselves
Focus on innovation rather than cheap tricks
Anticipate and evolve with changes
With SEO the best predictor of future success is past success
We have many long-term successes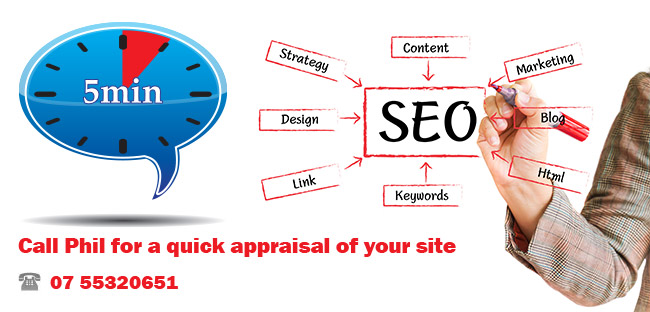 SEO SWOT Analysis
Examining your Strengths, Weaknesses, Opportunities and Threats in terms of a matrix is a decision-making tool used in many businesses and business schools. We produce an SEO SWOT Analysis in our 10+ page analysis of your site. Being developers since 1996 from server - development - video - apps specialising in marketing we will be able to anaylise your site. We will get you to the top of Google and keep you there.


SEO Efficiency
Our overheads and costs are lower than less experienced competition because we are more efficient. Web developers since 1996 with specific techniques to enhance efficiency for both us and yourself. Why pay $500 per month - when we can get better SEO results for $200 from a local Gold Coast SEO service.
We develop a variety of SEO enhancing techniques - an example below is a Facebook App we developed that connects to our Facebook posts and turns them into on page SEO enhancing content.

Posts from our Facebook App