Latest Research and Projects
Interactive Maps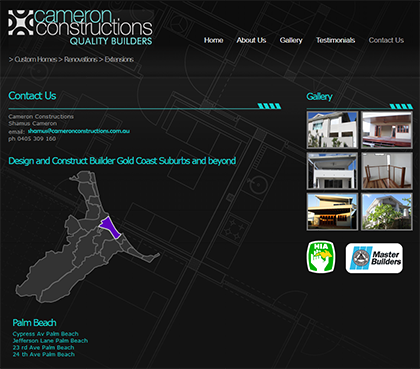 Our interactive maps work on any device including iPhones and are designed to be quick loading and a real boost in Google. This map is for Cameron Constuctions Design and Construct Gold Coast

Online Hearing Test
One of our sites about Hearing Aids is proving very popular. This site recommends audiologists and hearing products and techniques.
We are particularly excited about our online hearing tests we are creating for this site and individual versions for clients.

Features of this are -:
Created in Flash AS3
Modular design
Manages sound accurately
Gives recommendations and customises output based on results
Creating a Mobile Friendly Web Application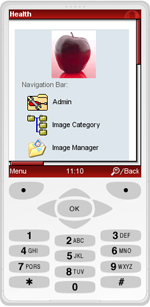 We have long been proud of our Content Management System.
Making it adaptable to any business requirement and evolving adds power and flexibility.
A client asked us to create a system where they could automatically create PDF orders online for thier suppliers whilst out it the field. They loved the system but then asked can it be easier to use from a mobile phone?
We adapted our existing system to detect if it was beeing accessed by a mobile or handheld device and make the content easy to operate on a small screen.
After all the hype on mobile devices in recent years it is really only now (when more people actually have latest the phones and can afford to use them on competitive plans) when web content should be made for different environments on the fly.
Distributed Systems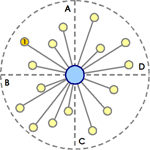 This system can be applied to many industries. It allows you to place your information on any website.
Check the Invisible Hearing Aid Prices Brisbane page that is actually retrieving data from Hearing Aid Prices website - one set or data going to various locations on any device.
That information could be live bookings, homes for sale, products for sale but it is managed from one source.
One example is an accommodation booking calendar that could be placed on any website.
Can you think up another application of this, that would give you a competitive advantage?
It is part of our in house content management system (not the one size fits all variety)
Can be combined with almost any system
Can be distributed to many websites with no special code required
Super fast and efficient
Can include affiliates and commissions
Co-ordination Google Calendars with your website and business
Google calendars are rich in functionality and can be effectively utilised to enhance your business.
They can even send free SMS notifications to you. Read more about Google Calendars »
We have a new time saving Contractor Management System that includes the following functionality-:
Book multiple contractors on multiple jobs
Individual contractors logins and management
Free SMS notification and online booking co-ordinated with Google Calendars
Manage equipment
Order products automatically from your suppliers based on a specific job
Record hours and create automatic invoices in pdf
Accommodation Booking System
We have developed a system that allows a booking system to be developed and placed on an infinite number of websites. It is completely interactive without page refreshes and super fast. Hence from one central location you can manage your bookings and place them on different websites.

An example of this is GoldCoastAccommodationOnline.com that now offers Q1 Accommodation from inventory updated on another site.

We think this is great because it increases the exposure without any additional work from the people maintaining the Q1 rooms.
Integrating Google Maps
Google Maps can be added to sites - they can also be automated and programmed.

An example of this is GoldCoastAccommodationOnline.com that has a gold coast accommodation map that is configured via our Content Management System and allows the map to be updated without any knowledge of programming or code.
You simply enter the longatude and lattitude (via another website) and it updates. We can also automate images into the map that do not require any knowledge of image programs to operate.
Virtual Tours - With Google Maps and Flash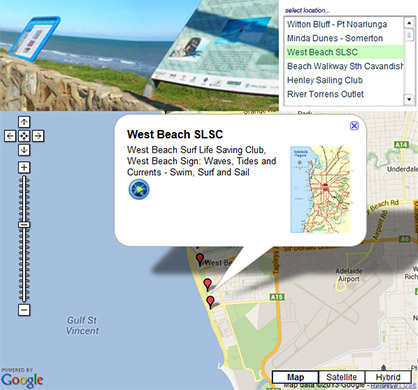 360 degree Panoramas and VR integrating Flash JSP and MySQL
We have some very interesting projects that integrate our Flash skills with our content management system.
One area is VR and panoramic images - perfect for a real-estate site.
this is shot using a good quality tripod and a Nikon SLR digital camera - the images are stiched together and integrated into a Google Map. Check the live version of the Marine Centre Virtual Tour
About the author
Philip Hoile has lectured at Griffith University in e-business, advanced e-business, e-commerce and User Interface Design. A web developer since 1996 specialising in programming website Content Management Systems.
My interest in web marketing stems from a desire to improve client outcomes.
07 55320651
0423 926 852