Our New look Content Management System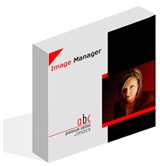 Our Content Management System has been carefully created over a number of years and especially designed to aid in Search Engine Optimisation of your site. Many of my clients who run this system can update their own content and maintain themselves high under key search terms. Its easy to use and suits people who are familiar with the Internet and Office type programs.
View how the system works Image Manager


After teaching the subject HCI (Human Computer Interaction) since 2000 it was high time I put the theory into practise.

Us IT people supposedly build systems that are easy to use, but it took some serious prompting from one of my customers for me to change my time honoured control panel for the backend systems.

Our system integrate with Google (Maps Calendars Youtube) and can be used to do all sorts of time saving tasks - like create live PDF invoices and automatically email them to your suppliers.

After creating our Accommodation Management System I was keen to get the new look and functionality added. In HCI one of the key theories is affordance (i.e. if a door handle looks like it should be pulled people will pull it).

Another HCI theory is that recognition is much faster than cognition - or we recognise an icon quicker than if we had to read the text next to it.

The content management system has evolved to be very effective allow organisations to manage and administer thier web site - a huge saving.

Below are the results for the backend of the site. Nadija Q1 Accommodation Gold Coast loves the new system and finds it easy to manage many aspects of her site from the console including-:
Add images to the Photo Gallery, which automatically creates a thumbnail and gives the option of adding a Watermark and/or Copyright to the original image. (add straight from your PC or Mobile phone)
Add Stories and Captions to those Gallery Images.
Add news article links to the home page that include the article and a relevant image selected from the image gallery.
Collect subscribers and send emails (html or text) as shown in the highlighted Menu below. You can download into a CSV file the names and addresses of your subscibers.
Complete control of the booking process including pricing of rooms and customer details through an easy to use graphical system. These prices translate to the calendar live on the site where people can book.
Try the Booking Calendar
Downloads can be added to the site and sorted in an easy to use graphical interface. Add pdf brochures to your site with ease. (or any other document)
Built in security and administration that allows you to assign functions to users. Not all users need have access to certain areas. Every page is checked to determine the user has access.
Choosing a Content Management System
That cheap and even free CMS may end up costing you an arm or a leg.
Proptrietory systems those where the source code is not available are often being replaced by free or cheap one size fits all systems (sometimes open source). But these can lead to problems.
They can be hard to expand (called scaling in IT)
They may not work well in search engines
Many use complex database structures and require specific hosting environments (servers) to work properly (they can therefore be very slow or require more expensive hosting)
Can look like the same templated look as every other site (less opportunity for creativity)
They may not work with Video and other multimedia well (e.g. may not be created with the opportunity to use Flash)
When you go to add code to them for specific functionality they then do turn into a proprietary system of sorts because you now have some work around code that other developers may not understand or be able to find if there is a problem.
May go clunk in the night (stop working) with no expert available to untangle the mess
May be designed to earn the developers income by fixing problems that occur
Allow inexperienced developers to pass themselves off as experts
How much is free really costing you?
There are probably some great systems out there. However every system I have researched or tried to understand when asked by a client has left me less than satisfied (and I have tried quite a few). In fact I am forced to add a charge onto a SEO client if they are using a CMS because they always require extra work to understand. The reality is CMS creators like building stuff but hate writing manuals or explaining how it works. Some are actually designed to earn income from clients who have difficulty using it. Some give you that many features your site is loaded with so much rubbish (similar to everyone else) that visitors ignore it and move on.
When you buy your free CMS from a developer they often throw in a 2 hours per month maintenance charge. This is because the need to periodically upgrade the system. Over 2 years a typical 2 hours per month charge can amount to approx $4500 - so how free is that.
Upgrade your office manager - CMS Training
One on One Content Management System training is provided with our system at no extra charge.
One of our interstate clients Marine Centre has helped Ursula expand her expertise.
With no formal IT training Ursula can now do the following -:
Create news articles with audio, video, slide shows and images
Create online quizes
Update a virtual tour of coastal signage including adding Google Maps automatically
Create and Email newsletters (text or html)
Create interactive Flash from her own powerpoint presentations
Use links to highlight important additions to the site
Improve keyword searches in Google (they are number one in every major category to do with Marine Discovery)
Manage a custom search facility that helps users find information quickly
Shoot video and transform it into Flash (like youtube) for streamed downloads
Add documents (pdf and word) to their downloads page (name and order them)
Imagine the improvement in productivity and job satisfaction this provides. Ursula has no IT trainng (is over 40 years old) and has easily picked up skills many so called experts have not mastered.
All of the above activities are available via their custom system built for their business.

Why is this content management system so effective and quick to learn?
Every part of this system is built by us, it can be expanded and customised to do anything your business requires. It will pay for itself simply by improvements in your search rankings and number of hits you get.
The training is provided by the creator of the software who has been teaching university IT courses to various levels of students since 2000. Anyone with basic computer skills (uses the internet and can locate files on thier computer) can use this system. It can be added to any design - it is not limited to the same old template everyone is using.
How does this system compare to WordPress
Wordpress is a well respected open source content management system. It allows many developers to add plugins. It runs on PHP and a MySQL database. It is a good system for web developers that understand code and areas like HTML and CSS. It contains lots of functionality out of the box but all this functionality needs to be learnt. It is free but many developers will need to charge you to add it and to upgrade it. Many developers will outsource these systems to developers in China or India, and have little real knowledge of how they actually work.
Outsourcing and cheap labor will always be available – this is a fact of life, however to compete for business the race is not always to the bottom, the cheapest, it is really as simple as generating sales at a profit.
Ours is not free but may well end up cheaper in the long run as everything is made by us. You only get the functionality your site requires and it is then easier to learn and use. Our system is totally custom, and is made to improve your search engine results. It will cost nothing to maintain, it does not need maintenance because it is made to run on specific servers maintenance free. This system has been in operation since 2001, and has only ever required maintenance when a database system was upgraded on one of our select hosts. That maintenance was conducted on all sites free of charge.
We can use any design or designer on your site, some of our most successful sites have combined our system with a beautiful (effective) website design. Designers love working with us because they only need to worry about the design aspects of the site - we just make it work properly for different browsers and search engines and especially the visitors to the site.
New Flash CMS Options
One of our clients really liked a design from Template Monster.
That design included a Flash CMS called Flashmoto. We found it a good option for those needed a site that looks good is up and running quickly and can be updated themselves on a very low budget.

Discuss your needs directly with the creator - ph 07 55320651 This system is built and tested to provide excellent value for money.
email: for more information