Image Manager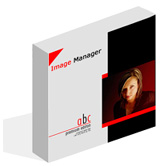 Image Manager is an online system that allows you to easily add content to your site.

This system acts like your own Search Engine Promotion and blog tool.
You can write text articles that enhance your site without any knowledge of code.

This system can now include adding audio, video and slide shows to those articles.
It is set up by us and requires no technical knowledge to use.

Successfully used by many websites.
Easy to use
Direct access with developer
Reliable - can be added to most sites
No ongoing fees
Created by a Search Engine Optimisation Expert
View the demonstration of Image Manager
Sites currently using Image Manager

Our Brochure

55 kb